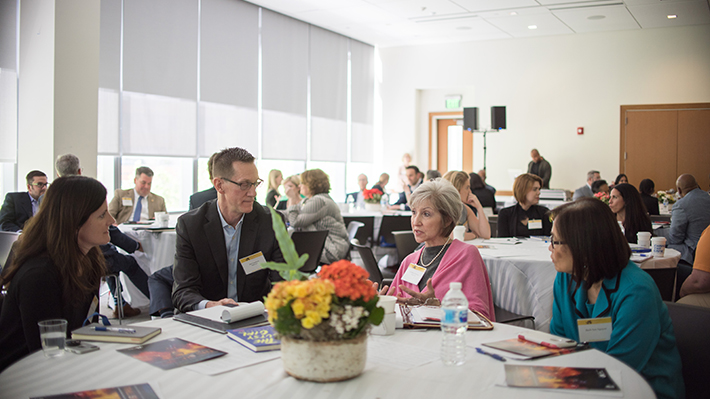 Founder of HGTV Susan Packard's Top Three Tips for Building a Thriving Business
Susan Packard, co-founder of HGTV, is no stranger to building a business. Since the company debuted in 1994, Packard has always believed in the power of taking big chances to make an impact. And despite naysayers and other limitations, Packard's daring nature has paid off: of 200 cable channels that launched at the same time, HGTV was one of three channels that has lasted until the present day.
Below Packard shares her top ideas on how to build and sustain a timeless business model.
1. Find new ways to appeal to your customers.
When HGTV was founded, its parent company, E.W. Scripps, was a newspaper business. Instead of following the newspaper model for news and broadcast networks, Packard took a totally different approach. Packard made the decision to create and own content produced by the channel, hopefully to then later make the content available to other networks. Rather than leasing other shows, HGTV would produce evergreen content that could payoff for years to come.
Packard's next big risk was creating a call center to speak directly to the channel's customers and fanbase. "The other existing networks thought we were crazy but we knew the relationship with our viewers was the most important thing," she says. This relationship not only helped viewers buy into the brand, but provided a built-in customer feedback loop that helped for better long-term strategy.
2. Cast a wide net to attract the best talent.
Whether it came to hiring for on-air talent or top executives at HGTV, Packard focused on hiring nationally to attract top talent to her company.Being based in Knoxville, TN, Packard and her team faced a unique challenge of finding top on-air talent with a national appeal, while ensuring top executives based in New York or LA discovered the allure of moving to the slow-paced Smoky Mountain area. Being willing to wait and appeal to the best talent helped Packard build a highly-skilled and dynamic team that could help the network reach its goals.
3. Don't be afraid to switch directions.
After 16 years at HGTV, Packard decided to switch careers by writing her first book, "New Rules of the Game." Packard says that as an entrepreneur, the shift was natural and she approached the endeavor the ways she had any other business venture: "building a foundation of ideas, getting a broader view by research and other interviews and adding storytelling for the color that makes an entertainment product come alive." Whether you're changing careers or looking to take your business into a different direction, mastering key business concepts can be all you need to make the lasting impact you're looking for.
For a more in-depth look at Packard's principles, register for the 2019 EMBA Summit. A free copy of Packard's book, Fully Human, is included in registration and you can hear more from the author during her keynote address.