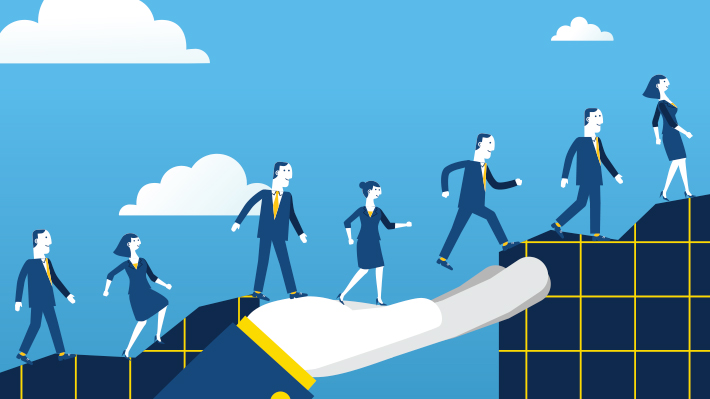 How to Master the Art of Networking (Even if You're an Introvert!)
Drexel LeBow offers a customizable MBA and specialized master's programs, available in full-time and part-time plan of study options, in addition to career support throughout your program. Learn more about our graduate programs today.
Even if you are well established in your job and have no plans of moving or advancing your career soon, networking is a valuable tool that you should prioritize. Furthermore, successful networking isn't just for extroverts. If you follow these basic steps, you, too, will find attending events and connecting with new people a rewarding experience.
BE YOURSELF To be effective when networking, you need to be confident in your own value proposition. What is your professional brand? Do you clearly and confidently communicate your skill set and expertise? How do you want to be remembered? The more confident you are with your identity, the easier it is to be yourself while networking.
ASK QUESTIONS Networking is a two-way street. In order to make a meaningful connection with another individual, it will be important to ask questions. Don't limit your questions to work-related or surface-level questions. Demonstrate genuine interest by asking questions that show that you are interested.
LISTEN ACTIVELY Too often we miss an opportunity to connect with another person because we're too busy coming up with what we're going to say, or our next question. Listen actively and attentively. Demonstrate genuine interest by asking following up questions.
BE A GIVER In order for a relationship to be meaningful, it needs to be mutually beneficially. Effective networking is NOT about "what you can do for me", but how "we can help each other". Look for ways to connect someone with another person or an opportunity. When you show genuine interest in helping someone, the favor will be returned at some point in the future. Leave each interaction on a positive note-you never know when you may need to lean on that person.
FOLLOW UP In today's world we're fortunate to leverage tools such as LinkedIn to connect and follow-up with people. Again, you never know when a person might need to call on someone from your network for assistance, so follow-up with a personal note to remind them of when/where you met, what you may have discussed, and if warranted, an invitation for further discussion.