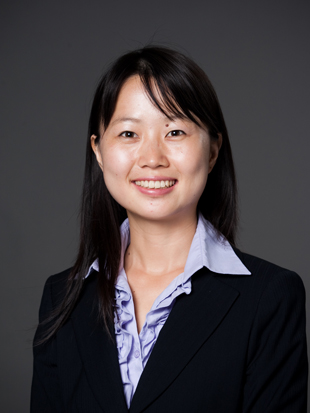 Management Ph.D. Student Appointed Chair of AOM's New Doctoral Student Consortium
Jianhong Chen has been elected to serve as the chair of the New Doctoral Student Consortium (NDSC) at the 2013 Academy of Management Meeting. NDSC is the largest and one of the most prestigious professional development workshops at the Academy meeting.
"I attended the NDSC as a first-year Ph.D. student at the recommendation of my supervisor, Sucheta Nadkarni," Chen says. "It is the largest and one of the prestigious events in Academy of Management Conference. It gave me the valuable opportunity to talk with a lot of renowned scholars in the field and meet a lot of other Ph.D. students."
Chen is working on a dissertation proposal titled "It is About Time! Top Management Team Temporal Orientation and Competitive Behaviors," and says she actually gained clarification on the subject matter she plans to delve into from a scholar she met at NDSC. "I invited a leading scholar in management, Ming-Jer Chen, who is also the president of the Academy of Management Conference, to give a speech at the NDSC event last year. He asked me about my research interests and my dissertation topic, and suggested that this may be a very good area to explore.
"I now have two external committee members for my dissertation: Ming-Jer Chen from the University of Virginia; and Zeki Simsek from University of Connecticut, both of whom I met at the NDSC."
Chen, who is originally from China, previously served as the NDSC program committee chair in 2012 and member of the logistic committee in 2011.