Cassidy Buhler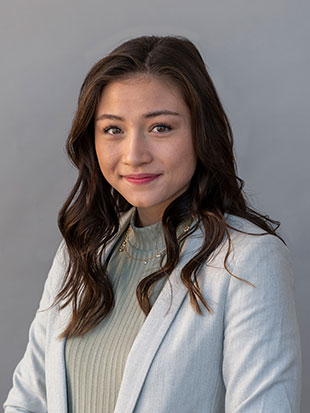 Research Interests
Large-Scale Optimization
Mathematical Programming
Mixed-Integer Programming
Nonlinear Optimization
Portfolio Optimization
Education
Ph.D. Business Administration - Operations & Business Analytics Concentration (2024 expected)
Graduate Minor: Computational Data Science
Drexel University, Philadelphia, PA
B.S. Mathematics (2019)
University of Utah, Salt Lake City, UT
Research
Publication
Buhler, C. K., Terry, R. S., Link, K. G., & Adler, F. R. (2021). Do mechanisms matter? Comparing cancer treatment strategies across mathematical models and outcome objectives. Mathematical Biosciences and Engineering, 18(5), 6305-6327.
Working Papers
Buhler C. K., Benson H. Y., Shanno D. F. (2021). "Regularized step directions in conjugate gradient minimization for machine learning''.
Buhler C. K., Benson H. Y. (2020). "Efficient solution of portfolio optimization problems via dimension reduction and sparsification''. Technical Report. Drexel University, Philadelphia PA, USA.
Presented Research
Buhler C. K., Benson H. Y., Shanno D. F. "Conjugate gradient methods for machine learning'', SIAM Conference on Optimization (July 2021)
Buhler C. K., Benson H. Y. "Efficient solution of portfolio optimization problems via dimension reduction and sparsification'', INFORMS Annual Meeting (Nov 2020)
Teaching Experience
Ph.D. Programming Bootcamp – Summer 2021 – Instructor
STAT 202: Business Statistics II – Summer 2021, Spring 2020 – Teaching Assistant
STAT 206: Statistical Inference II – Summer 2021 – Teaching Assistant
BSAN 360: Programming for Data Analytics – Spring 2021 – Teaching Assistant
OPR 320: Linear Models for Decision Making – Spring 2021, Summer 2020 – Teaching Assistant
OPM 341: Supply Chain Management – Spring 2021 – Teaching Assistant
MIS 200: Management Information Systems – Winter 2021, Fall 2020, Fall 2019 – Recitation Instructor
STAT 201: Intro to Business Statistics – Spring 2020, Winter 2019 – Teaching Assistant
STAT 205: Statistical Inference I – Spring 2020 – Teaching Assistant
OPM 200: Operations Management – Spring 2020 – Teaching Assistant
Awards/Honors
Student Travel Award, SIAM Conference on Optimization (2021)
Teaching Assistant Excellence Award Finalist (Highly Commended), Drexel University (2021)
Undergraduate Research Scholar Designation, University of Utah (2019)
Honors at Entrance Scholarship, University of Utah (2015 - 2018)
Utah Centennial Scholarship for Early High School Graduation (2015)