Patricia Connolly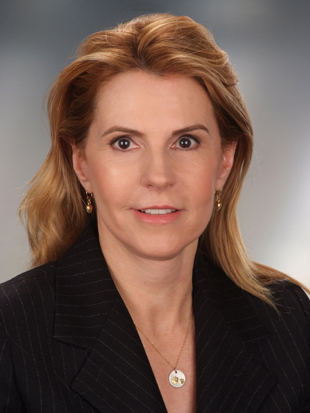 Patricia Q. Connolly is an executive with notable success guiding discussions on how to lead and govern in the 21st century. While supporting and contributing to multiple Boards of Directors, she has brought energy and transparency to the task of corporate governance. Ms. Connolly's background is a rare blend of corporate and nonprofit leadership. Through her varied experience, she has gained unique perspective on the critical role that a Board of Directors has in steering an organization to success. Regarded as an influential thought leader, she guides companies through pivotal decisions and periods of major change.
During her early career, she advanced through a series of positions at financial services firm PNC Financial Corp. This culminated with her role as Group Vice President for the firm's retail and private banking group. Here, she gained a firm grasp of the various principles that underpin the Corporate world. Ms. Connolly then applied her business acumen to the nonprofit sector, holding executive roles at prominent institutions such as the Philadelphia Museum of Art. She was able to infuse nonprofit operations with a new efficiency and cost-effectiveness that streamlined processes and positioned long-term success. Her contributions during this period included driving a 60% increase in annual donations to the country's oldest natural history museum.
Since 2008, Ms. Connolly has served as Executive Director of Drexel University's Raj & Kamla Gupta Governance Institute (formerly the Center for Corporate Governance). Although situated in the academic arena, she has been heavily involved with the for-profit sector while consulting various Boards of Directors. She established two new flagship programs that have strengthened the discourse and education on new corporate governance areas. She secured a $5 million naming endowment to ensure a sustainable, long-term future for the Institute. Ms. Connolly is presently engaged as Chairman of the Nominating & Governance Committee for a 1500-employee, 370-physician medical center.
Ms. Connolly holds an MA in History & History of Art from the University of Pennsylvania and a BA in History from Bryn Mawr College. She also received an AS in Finance from The Wharton School.
Job Responsibilities
Develops strategic partnerships with public, private, and not-for-profit boards of directors to address best practices in board governance
Works closely with the Center's Advisory Board of key corporate executives on addressing the "real world" needs of today's boards
Personally provides structured consulting to Boards of Directors on governance and better practices within the boardroom
College News
Gupta Governance Institute Executive Director Patricia Q. Connolly discusses the evolving business environment boards are facing and how directors must adapt to the growing need for change.
Patricia Connolly, executive director of the Raj & Kamla Gupta Governance Institute, emphasizes the value created when boards and investors consider the business of nonprofits.
Gupta Governance Institute Executive Director Patricia Q. Connolly sat down with Dan Pliskin, associate partner at Aon Hewitt, to discuss the contentious topic of shareholder engagement.