Raquel Arredondo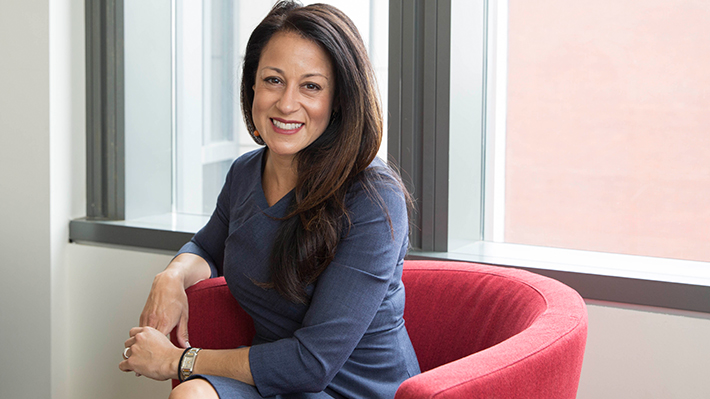 Raquel M. Arredondo is the Associate Director for Outreach, Engagement & Professional Development for Drexel University's LeBow College of Business. In this role, Raquel drives initiatives and strategies in order to develop cultural competencies and increase global mindset, leveraging relationships with diverse employer partners, connecting students with professional opportunities, and employers with students.
Raquel brings to her role vast experience in consulting, human resources and higher education. She has worked at institutions such as Penn State University and Rutgers University providing educational, professional, and diversity programming. Raquel transitioned into corporate human resources as a training consultant, facilitating professional and leadership development workshops, and later was appointed to establish and lead their university relations recruitment team, creating successful strategies to develop diverse talent pipelines from regional colleges and universities.
Dedicated to issues that impact diversity, women, and wellness, Raquel has been recognized by the Association of Latino Professionals-Prospanica with the 2018 Brillante Award, and in 2017 AL DIA News Media recognized her as a Woman at the Top. She serves as a board member for PHLDiversity, a division of the Philadelphia Convention and Visitors Bureau, and The POWER of Professional Women. She was appointed to Drexel University's Anti-Racism Task force charged with examining the admissions and prospective student experience of Black/African American applicants and is a collaborator for the University's Enterprise Learning Module on Diversity and Inclusion, an initiative to institutionalize diversity, equity and inclusion training for members of the university's faculty and staff. In addition, Raquel leads the Drexel University LeBow College of Business DEI Action Group, charged with assessing and providing strategic and actionable recommendations to the dean in the areas of curriculum and research, recruitment and retention, learning and professional development, transparency and accountability, and creating an inclusive culture at the college. She also serves as the president of Drexel University's Hispanic/Latino colleague resource group, Bienvenidos.
Raquel is a first generation Cuban-American whose educational background includes a BA in Psychology from George Mason University, an MA in Higher Education from Rowan University, a Professional in Human Resources (PHR) designation from The Society for Human Resource Management (SHRM), a certificate in Diversity, Equity, and Inclusion in Higher Education from the University of Michigan, and a Diversity & Inclusion certificate from Cornell University. Originally from the Bronx, NY, Raquel lives in South Jersey with her husband and two sons.
Job Responsibilities
Corporate and professional outreach and engagement
Professional development workshop facilitator/speaker
Career advisor (Part-time MBA, Online MBA, Alumni)
Adjunct Faculty, Foundations of Career

&

Professional Development, BUSN 614
Co-Chair, LCOB DEI Action Group
Co-Chair, Drexel University Anti-Racism Task Force
Media Mentions
via Al Dia
Raquel Arredondo, associate director for outreach, engagement & professional development for Drexel University's LeBow College of Business, will be a featured speaker at Prospanica Philadelphia's career expo, leading a workshop and providing strategies that can be used for individuals to own their careers.