Raquel Arredondo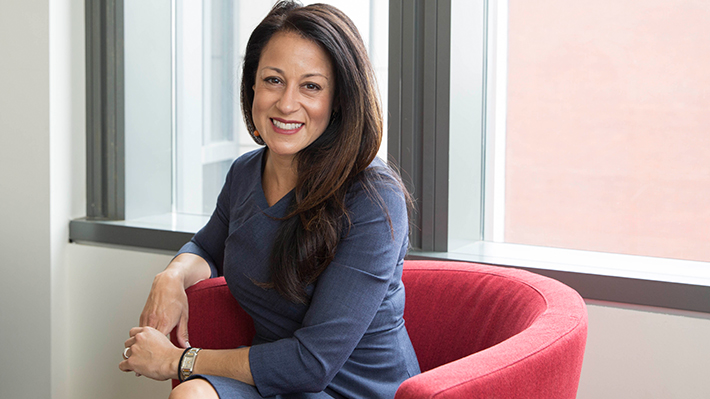 Raquel M. Arredondo is the Associate Director for Outreach, Engagement & Professional Development for Drexel University's LeBow College of Business, Office of Graduate Career Services. In this role,Raquel drives initiatives and strategies in order to develop relationships with employer partners and to connect students and faculty with co-curricular, internship, and employment opportunities.
Raquel brings to her role vast experience in consulting, higher education, and corporate human resources. She has worked at institutions such as Penn State University and Rutgers University within the office of student affairs providing such services as educational, professional, and diversity programming. Raquel transitioned into corporate human resources as a training consultant for Cendant Corporation, facilitating professional and leadership development workshops to Fortune 500 companies, and later led their university relations recruitment team.
Dedicated to issues that impact diversity, women, and wellness, Raquel has been recognized by the Association of Latino Professionals-Prospanica with the 2018 Brillante Award, and in 2017 AL DIA News Media awarded her the Woman at the Top Award. Currently, she serves as a board member for Prospanica Philadelphia, AL Dia News Media, City Year Philadelphia and PHLDiversity, a division of the Philadelphia Convention and Visitors Bureau. In addition, she is the president of Drexel University's colleague resource group, Bienvenidos. A highly sought-after speaker, Raquel takes great pride in speaking frequently at the annual Pennsylvania Conference for Women, National Black MBA Association, The Greater Philadelphia Hispanic Chamber of Commerce, and The African American Chamber of Commerce, in addition to developing and facilitating professional development workshops at Drexel University.
Raquel's educational background includes a BA in Psychology from George Mason University, an MA in Higher Education from Rowan University, and a Professional in Human Resources (PHR) certification from The Society for Human Resource Management (SHRM).
Job Responsibilities
Corporate and professional outreach and engagement
Professional development workshop facilitator/speaker
MBA Career Services advisor (Part-time, Online, Alumni)