Vadake Narayanan, PhD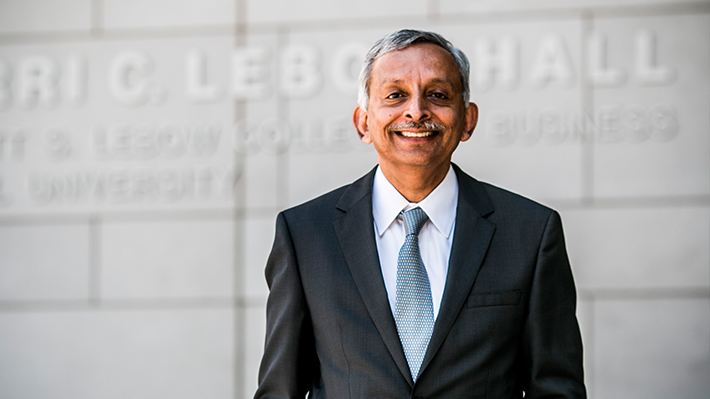 Areas of Expertise
Cognition and Strategy
Implementing Strategies
Managing Innovation
Organization Design
Selected Works
Articles
Narayanan, V.K., Yang, Yi, and DeCarolis, Donna, The Relationship between Portfolio Diversification and Firm Value: The Evidence from Corporate Venture Capital Activity. Strategic Management Journal 35 (Dec 2014): 1993-2011.
Narayanan, V.K., and Chen, Tianxu, Research on Technology Standards: Accomplishments and Challenges. Research Policy 41 (Oct 2012): 1357-1374.
Narayanan, V.K., Chen, Tianxu, and Chen, Lihong, Battle On the Wrong Field? Entrant Type, Dominant Designs, and Technology Exit. Strategic Management Journal 38 (Dec 2017): 2579-98.
Narayanan, V.K., Zane, Lee, and Kemmerer, B, The Cognitive Perspective in Strategy: An Integrative Review. Journal of Management 37 (Jan 2011): 305-351.
Douglas, Frank, Narayanan, V.K., Mitchell, Lisa, and Litan, Robert, The case for Entrepreneurship in R&D in the pharmaceutical industry. Nature Reviews Drug Discovery 9 (Sep 2010): 1-8.
Narayanan, V.K., Yang, Yi, and Zahra, S, Corporate venturing and value creation: A review and proposed framework. Research Policy 38 (Feb 2009): 58-76.
Books
Narayanan, V.K., and O'Connor, Gina, Encyclopedia on Technology and Innovation Management. UK: John Wiley, (Forthcoming)
Narayanan, V.K., Managing Technology and Innovation for Competitive Advantage. Englewood Cliffs, NJ: Prentice Hall Longman, (2001):
Chapters
Narayanan, V.K., and Fahey, Liam, "Invention and Navigation as Contrasting Metaphors for the Pathways to the Future." Scenarios for the Future, Ed. Tsoukas and Shepherd. London: Blackwell, (2004):
Grants
Fulbright Nehru Award (CIES) $20,000 Jan 2016.
Editorial Board Service
Journal of Strategy & management – Member (2020–Present)
Journal of Strategy & Management – Member (2019)
IJPM – Advisory Board Member (2018)
Strategy & management – Advisory Board Member (2018)
Journal of Strategy & Management – Member (2017)
Sage Series on Methodology – Editor (2017)
Education
BS Mechanical Engineering - Indian Institute of Technology, Chennai, INDIA 1971
MBA - Indian Institute of Management, Ahmedabad, INDIA 1973
PhD Business - University of Pittsburgh 1979

Awards
2015 Fulbright Nehru Award (Fulbright)