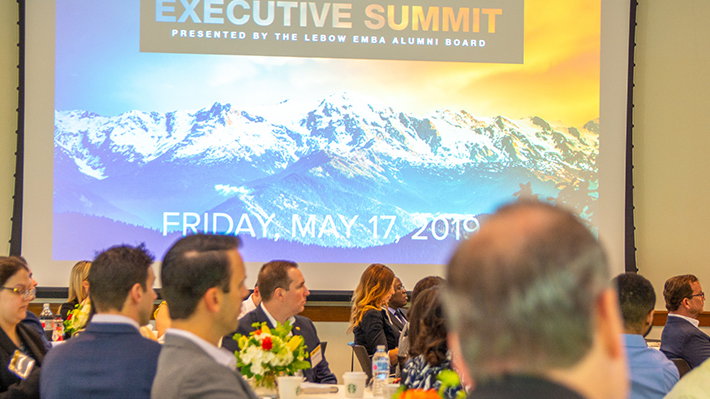 Annual Executive Summit
The LeBow EMBA Executive Summit is a full-day, continuing education conference sponsored by the Executive MBA Alumni Association held annually at Drexel University. The summit features outstanding leadership experts and educational presentations as well as intentional networking opportunities for LeBow EMBA alumni.
The Executive Summit provides a unique experience by combining the exchange of industry insights and inspiration with leadership development and networking opportunities, bringing together top business professionals in the Philadelphia community.