Business Leader of the Year 2019
2019 Honoree: Ron Caplan
About Ron Caplan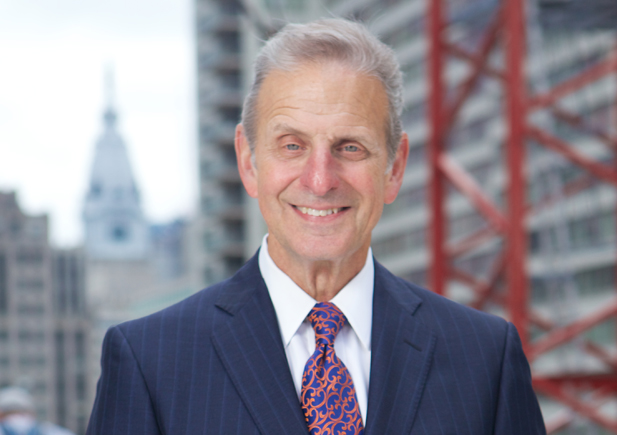 A native of New England, Ron Caplan studied business management at Northeastern University before relocating to the Philadelphia area and launching his career in real estate development. In 1978, what started with the purchase of several single-family homes soon expanded into a collection of multi-unit housing ventures located throughout the city of Philadelphia. Caplan founded PMC Property Group, formerly Philadelphia Management Company, in 1981 when the number and size of his properties had grown robust enough to require the services of a management company.
Since that time, Caplan has assembled a general-contracting division within PMC Property Group, making the company a full-service developer focused on adaptive-reuse and ground-up new construction projects. Under his strategic direction and detailed, personal approach, the company has become the largest owner/operator of rental units in the city of Philadelphia, and holds a strong presence in urban centers spanning 13 cities across eight states along the East Coast.
Caplan currently resides in Villanova with his wife Ellen and children Matthew and Sarah.
About the Business Leader of the Year Award
Presented annually by Drexel LeBow, the Business Leader of the Year award has become one of the most prestigious honors in the Greater Philadelphia region. This award was established in 1954 by a student, George Ross '55, Hon. '99, who was later recognized as the 35th Business Leader of the Year in 1989.
Proceeds from the event fund scholarships and other activities at the College. Previous Business Leaders of the Year include former Philadelphia Mayor and Pennsylvania Governor Ed Rendell, television pioneer Edward R. Murrow, and philanthropist H.F. "Gerry" Lenfest.