"Course links" are a specific type of link that will lead to another area within the course–as opposed to a web link, which takes students outside the course. Adding a course link to the weekly folders in your course can be useful for directing your students to a particular location, such as a discussion board or groups page in Bb LEARN.
Step-By-Step
Navigate to the unit folder where the link should appear
Click on the Build Content button and choose Course Link: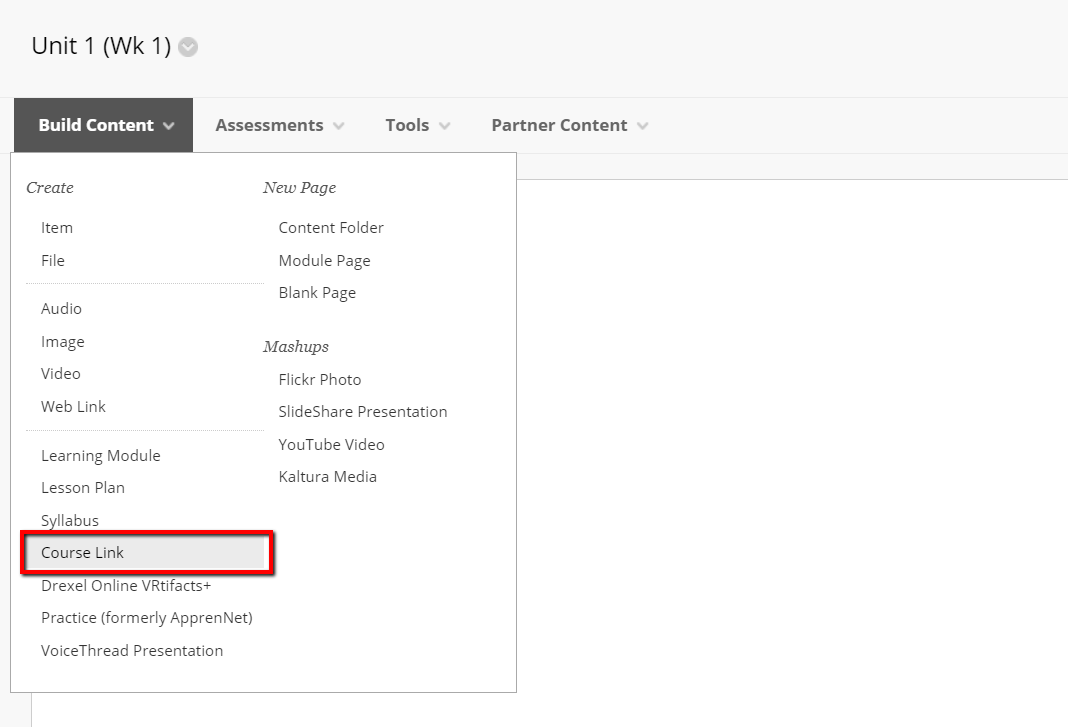 3. On the "Create Course Link" page, click the **Browse** button. This will open a popup window with a list of the course areas that can be linked. 4. Locate and click on the item that the link should point to, such as another folder in the course or a discussion forum: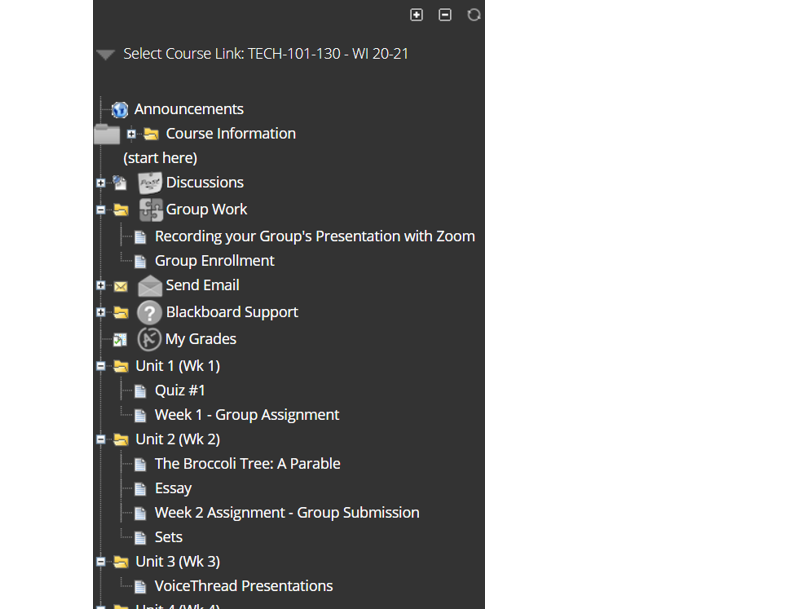 5. Add a description if needed, and set the Standard Options (such as availability) if you would like to use them 6. Once you are satisfied with the options selected, click the **Submit** button. The course link will appear at the bottom of the list in the folder you selected.
Remember: Items in folders can be reorganized by hovering over the far left edge of the item and waiting for the cursor to turn into a crosshair. Once the crosshair appears, click and drag to rearrange the items on the page.
Have Questions?