Fostering Collaborative Cultures for Increased Engagement and Productivity
Fostering Collaborative Cultures for Increased Engagement and Productivity
Faculty Lead: Lauren D'Innocenzo, PhD, Associate Professor of Management
In today's atmosphere of workplace disruption, organizations are looking to transform their workplace culture into one that's more collaborative. Employees who work better together are more engaged, creative and innovative than their non-collaborative counterparts. Collaborative cultures allow for the free exchange of ideas, which facilitates work and reduces barriers to productivity. But despite these advantages, some organizations struggle with creating or nurturing collaborative cultures. Whether by design or neglect, these organizations risk losing competitive advantage or personnel to their competitors.
Creating a truly collaborative culture doesn't happen overnight. It takes the right kind of environment to thrive. However, it seems as if organizations are throwing many different things at the problem to see what sticks. While they may stumble on a solution that works for a team or business line, creating an holistic environment for collaboration takes effort, time and thoughtful purpose.
To discover how organizations are creating more collaborative work cultures, Drexel University's LeBow College of Business and Chief Learning Officer undertook the Fostering Collaborative Culture survey. We polled HR leaders for opinions on their organization's current state of transitioning to a more collaborative workplace culture. From there, we examined specific survey groups to see how organizations that are further along in their efforts tackle culture change. We also explored the differences in approach between face-to-face and virtual organizations. The survey findings show that when culture change is initiated purposefully, employees are more engaged, feel more productive and take on responsibilities beyond their job titles.
How deliberate change helps businesses increase engagement, productivity and revenue

1 in 4 organizations consider their collaboration efforts successful. What are they doing differently? If your organization needs to foster a culture of collaboration, try these tips: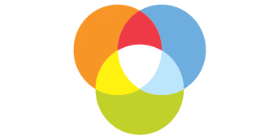 Break down workplace silos.
One of the biggest barriers to a collaborative workforce is a siloed workforce.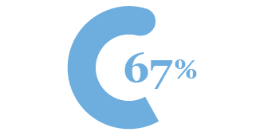 Gain leadership buy-in for change.
of successful organizations incorporate collaboration into leadership training materials.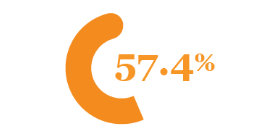 Adapt the physical work environment to foster collaboration.
of successful organizations report dedicated collaborative workspaces as useful to create a culture of collaboration.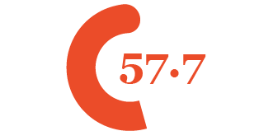 Incorporate the right technology for collaboration.
of successful organizations find office chat programs effective. The right mix of technology helps facilitate communication and collaboration.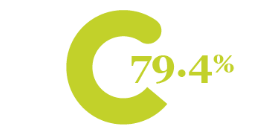 Engage in honest and thoughtful communication between managers and employees.
of successful organizations communicate directly with employees about culture change.
Mitigate challenges to culture change.
Successful organizations are: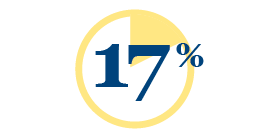 less likely to report cross-functional conflict.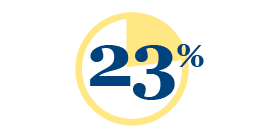 less likely to have employees with unclear expectations.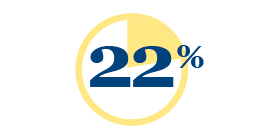 less likely to face employee resistance to collaborative culture change.