What is an Executive DBA degree?
Engaging in an executive doctoral program in business administration (DBA) is an act of intense exploration that will challenge you to take your thinking and performance to a new level by not just learning about business in a book but by creating new knowledge to transform the business environment. Becoming a recognized expert and contributor to the most important business challenges through research and advanced problem solving will distinguish you as you move toward C-suite leadership.
Executive Doctorate in Business Administration Program Features
The Executive Doctorate in Business Administration (DBA) degree program is a part-time executive doctoral program designed to equip executives and senior managers with methods to address complex industry and organizational challenges. The program integrates and leverages Drexel's 120+ year history of experiential learning to provide a broad theoretical perspective of current business issues as well as a strong foundation in applied research and analysis to enrich critical knowledge, skills and abilities.
Through an integrative framework of empirical exploration and evidence-based decision making, executives develop successful data driven strategies and solutions that can be applied to their respective organizations.
Drexel's DBA Program Features:
World-Class Faculty - Drexel LeBow DBA program faculty specializing in management, marketing, decision sciences, MIS, accounting, economics, finance, design, biomedical engineering and psychology collaborate to deliver this program.
Cross-disciplinary Study - Courses offered across disciplines teach students to integrate knowledge from business and non-business disciplines to generate new ideas, strategies and practical approaches to address business issues faced by senior leadership.
Applied Learning - Drexel's rich history in applied, hands-on learning creates a solid foundation for tackling the complexity of real-world issues
Cohorted Format - Joining a group of 12 to 18 doctoral students on a guided pathway of coursework provides candidates an extra level of support and opportunity to learn from other top professionals in various industries.
Two and a Half Year Completion - The program is designed to be completed in as little as 2.5 years (10 consecutive quarters) compared to a typical 6 semester program in 3 years.
Blended Delivery - The flexibility of on-campus residencies and online virtual modules allows students to retain full-time employment while completing their coursework for a doctorate in business administration.
Mentored Dissertation Model - Each candidate will be assigned a dissertation chair, who will guide the student through the dissertation process starting in year one.
This executive doctorate program is suited for professionals with 10+ years of industry and/or leadership experience who already hold a master's degree in a related field of study.
Accreditation and Membership
AACSB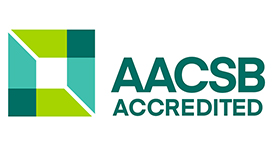 Drexel's LeBow College of Business is among the elite 20 percent of business schools to be accredited by AACSB International.
Executive DBA Council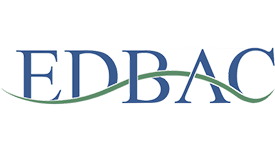 The mission of the Executive DBA Council is to foster excellence and innovation in executive doctoral degree programs worldwide through engaged scholarship, collaboration and networking.