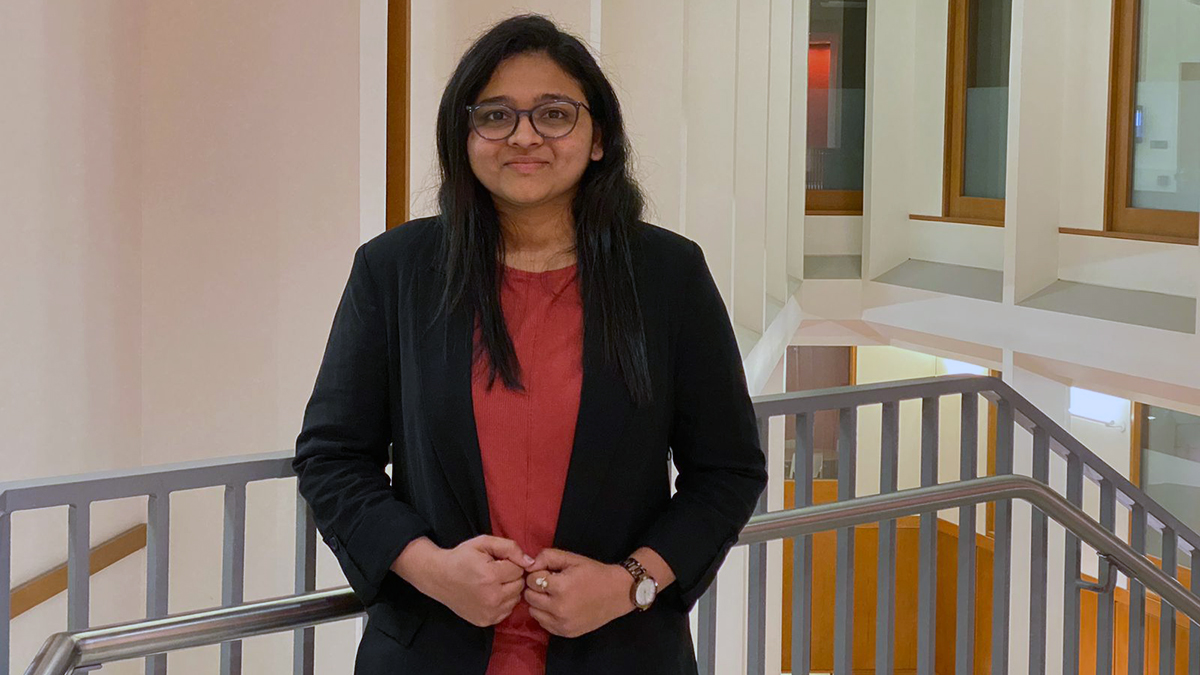 Priyal Desai, '24
MS, Business Analytics
For Priyal Desai, coming to Drexel LeBow meant taking a big leap in both her career aspirations and geographical location.
Desai had completed her undergraduate education in finance and accounting plus a master's in human resources development in her home country of India when she decided she was ready to level up. She'd spent three years working with big data sets at Larsen & Toubro, a multinational conglomerate company, and knew where she needed to grow.
"I really enjoyed my work analyzing data and providing insights and wanted to dig deeper into the field to make my future here," Desai said.
"I'd developed strong behavioral and analytical skills throughout my time at Larsen & Toubro but definitely needed to improve in my technical skills."
Desai knew she wanted to come to the United States for this improvement and researched programs across the country to find the exceptional business analytics curriculum she was looking for. She found that perfect fit at LeBow.
From her first term statistics course, Desai knew she'd made the right decision. She was given ample instruction and support to hone those technical skills, learning programming languages like Python and practicing analysis on real-world data sets. Desai was also introduced to Associate Director of Graduate Career Services Kelly Deily in a career development program, who empowered her to ask for help when she needed it and explore new possibilities.
Desai has put those skills to immediate use as a data analytics intern at SESI Consulting Engineers. Since June, she's been working on client value analyses — using tools like Python and Power BI — to make informed recommendations to the New Jersey firm.
On campus, Desai has remained involved and currently serves as the vice president of finance for the Graduate Student Association (GSA). Overseeing the annual budget allocation to fund all sponsored organizations and events throughout the year is a big job, but one Desai is more than pleased to do. "I always wanted to be able to contribute to other graduate students like me and grow community during my time at LeBow," Desai said.
"I've also grown a lot as a person, made many friends, and developed my leadership and communication skills as well," she added. "We work with so many different students from various cultures and I'm always excited to meet and learn new things them. Embracing diversity is huge for us."
With graduation on the horizon in 2024, Desai is open to all the opportunities coming her way, but she's definitely looking to continue her career in the U.S. if possible. For someone who searched far and wide across the country for a graduate program during her initial search, she has really found a home she loves in Philadelphia.
"The people are so helpful and kind, and the city is so vibrant," she concluded. Whether in the classroom, at her internship, in GSA meetings, or exploring new international restaurants and playing badminton in the park, Desai has truly embraced life as a LeBow student.