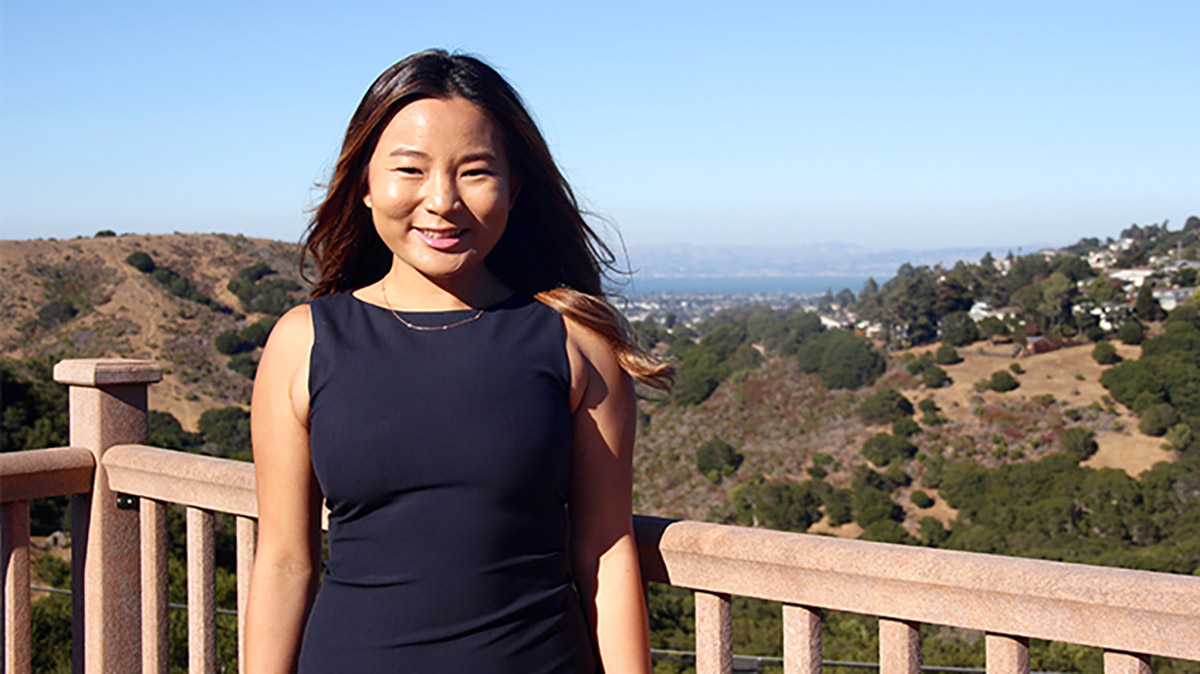 Alice Park, '15
MBA
Alice Park graduated from the Drexel LeBow full-time MBA program. Originally from Orange County, Calif., she entered the program with professional experience in tech marketing.
She loved her job marketing at a tech firm that created software solutions. "I had found a passion: translating engineers' passion and inspiration and communicating it to the rest of the world."
However, she wanted to further her education because she craved a new perspective. She was driven to figure out how she could take advantage of what her company was doing and innovate on a global scale.
It was time for her to take the next step. "Starting an MBA program was a little intimidating because I had never taken a business class, but I knew Drexel was great, and as an alum, and I was craving a fast-paced environment."
She knew she wanted to stay in tech, and she loved marketing. The MBA program opened doors to larger possibilities she says she couldn't have grasped before starting the program. One of her last classes was strategic management with Dr. Daniel Tzabbar. "It inspired me to think bigger. I learned more about different businesses: none are perfect and there is always room for improvement no matter what space it's in. This inspired me to find my next passion – business consulting."
She now works for Oracle as a customer experience/sales consultant for its cloud app services. Her job requires her to help companies meet their goals by thinking strategically. It's her dream job. She works remotely and can work from anywhere in the world. She started in an intensive 9-week training program, traveling the country, which helped her jump into a sales environment.
"I learned from the business case studies that it's important to be able to identify and reach for those things that sound crazy, because that's how you become an influencer. In fact, what keeps me going is always being excited about what's next. Even if the process is difficult, I'm always looking forward to being molded and shaped and getting stronger."