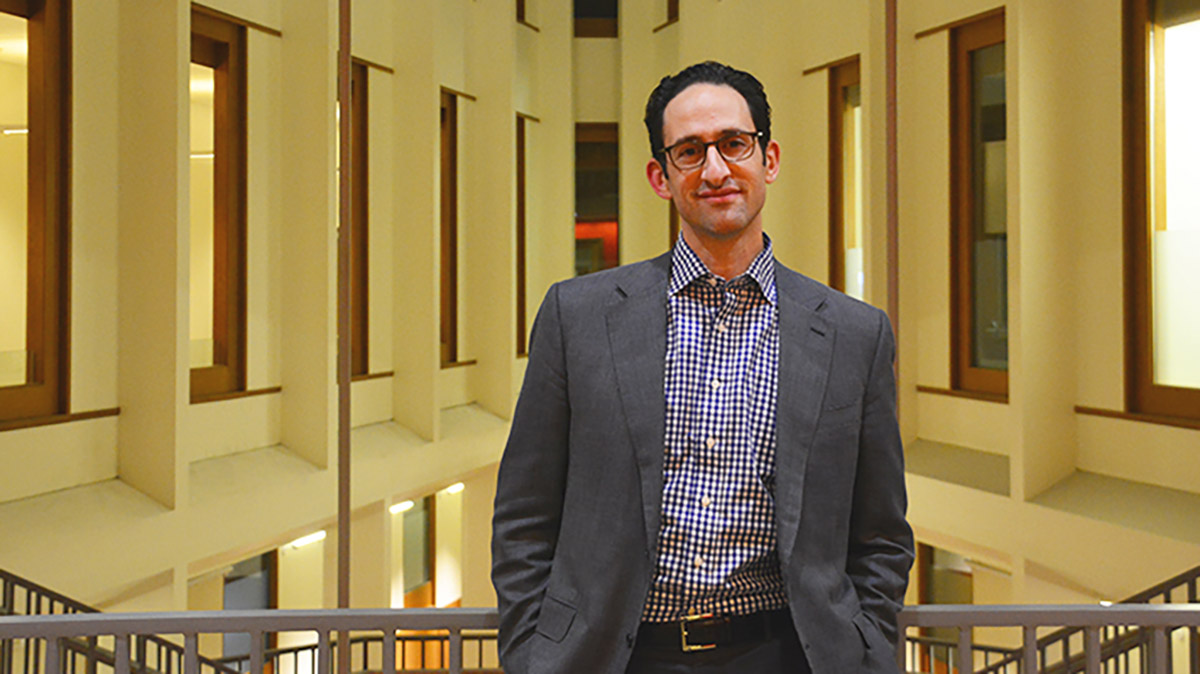 Adam Holt, '04
Executive Master's in Business Administration
As an aspiring architect with a natural talent for running numbers, H. Adam Holt could not have imagined the returns his unconventional career path would provide him.
During his undergraduate studies at Rutgers University, Holt combined his bachelor's in economics with a degree in environmental planning after realizing the university did not have an architectural program.
"I had always been artistic. I had always loved to draw. If they had offered the architecture program, I'd be drawing buildings today instead of running companies," said Holt.
But Holt never let go of his love for the arts, even when his artistic journey seemed to be put on hold and his career took a turn. After working in the U.S. Department of Agriculture doing research in environmental science, Holt started working with an investment practice where he provided insurance and investment advice to companies in a variety of industries.
That all changed in 2002 when two of Holt's mentors encouraged him to learn the financial planning industry and join Rubin Goldman and Associates in Bala Cynwyd.
"They asked me to get out of the investment business and learn their business with the potential to be a successor. At that time, I hired someone to manage my investment practice and decided to join the executive program here at Drexel in that same year."
For Holt, the Executive MBA program was his opportunity to learn the insandouts of running a business and ensure that when the opportunity arose for him to take over Rubin Goldman and Associates, he'd be prepared to take the reins.
"It was ironic being an artistic environmentalist preparing to run a financial planning company, but I realized it was all about people," said Holt.
Even while devoting his time to growing in his position at Rubin Goldman and Associates, Holt never gave up on his interest in environmental science or the arts. For four years, he acted as managing partner during the day and began developing his program, Asset Map, at night. He created a prototype in 2006 and used it in his practice for the first time.
"The idea was to visually map what's going on in people's lives so they could understand the decisions that they were making and all the important pieces but on one piece of paper – not 80 pieces of paper and not just so that people with a master's degree in finance could read it," said Holt.
From prototype to launch, Holt's financial planning business grew 300 percent every year for the first three years he used Asset Map, after introducing it to a small group of financial services professionals.
But as Asset Map grew, Holt knew that building a business was really a process he calls "fumbling forward." Asset Map's exponential growth forced Holt to find new ways to adapt what he learned in his degree to managing the fast-growing company.
"You never truly finish your MBA. You come for two years and you get your degree, but you never truly finish."
Today, Asset Map is used by over 3,200 financial services professionals, has 10 employees, and has garnered $3 million in revenue.