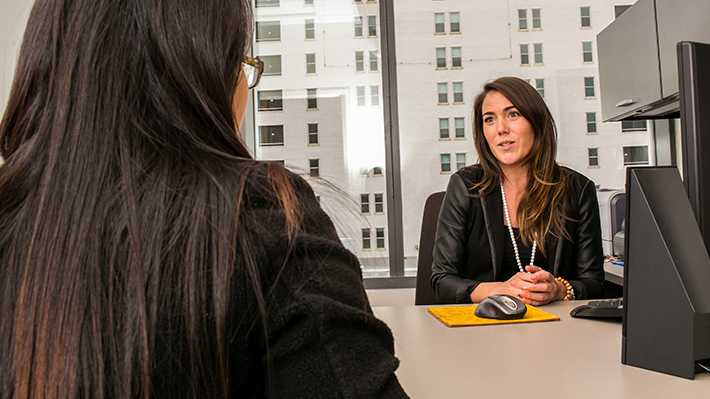 Our academic advisors are here to help guide you through your Drexel LeBow course of study. They are available to provide assistance with everything from registering for the right courses to evaluating study abroad opportunities, completing the correct forms and preparing for graduation and career.
To speak to an advisor, students can either come during walk-in hours or schedule an appointment.
Walk-in hours: Ideal for quick requests such as adding a minor or add/drop/withdraw from a course.
Appointment: Appropriate for questions about creating an academic plan of study, evaluating study abroad opportunities and preparing for graduation.
You can schedule an appointment with your academic advisor through DrexelOne under the Academics tab. You can also call 215.895.2110 or stop by our office on the third floor of Gerri C. LeBow Hall at 3220 Market St. to make an appointment.
Our advisors will get to know you individually as you progress through your education. They will help you become skillful problem solvers and experienced decision makers well-positioned to emerge as the business leaders of the future.