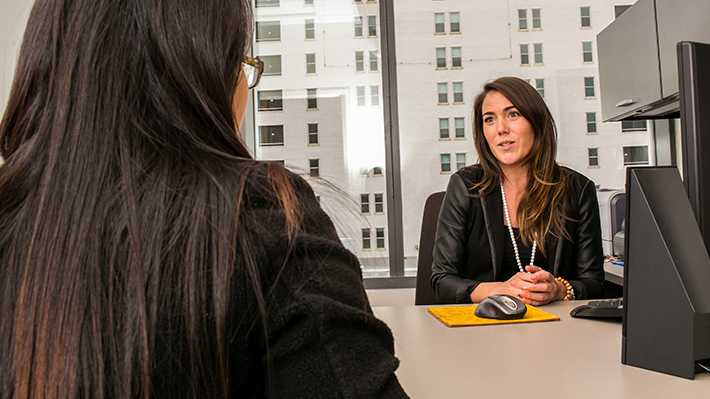 Our academic advisors are here to help guide you through your Drexel LeBow course of study. They are available to provide assistance with everything from registering for the right courses to evaluating study abroad opportunities, completing the correct forms and preparing for graduation and career.
How can I meet with an academic advisor or a career advisor?
Your academic advisors is available through email, for virtual appointments via Zoom (video or voice meeting) or for in person meetings from 8:00 a.m. - 5:00 p.m., Monday through Friday. Earlier and later appointments are available by request.
Steps to meet with your academic advisor virtually:
Make an appointment with your advisor through your Drexel One Portal.
Select the In Person or Virtual appointment depending on your availability and the open appointment types.

If you choose a Virtual appointment, your advisor will reach out to you via your Drexel email with the Zoom link prior to your meeting. Click on the link in the email to join the session.
If you choose an In Person appointment, please sign in at the front desk on the 3rd floor of Gerri C. LeBow Hall when you arrive.
In line with our normal business protocols, please give advisors 24-48 hours to respond to emails; however, response times will likely be quicker.
Our advisors will get to know you individually as you progress through your education. They will help you become skillful problem solvers and experienced decision makers well-positioned to emerge as the business leaders of the future.