Founder and CEO
The Lawrie Group LLC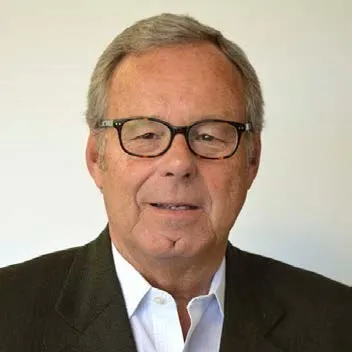 Mike Lawrie is a globally recognized business and technology leader, strategist and change-agent with proven success in transforming enterprises to create growth, new market opportunities and value for stakeholders. He is the Founder and CEO of The Lawrie Group which is a private company providing CEO consulting, business services and the management of a private equity fund. He is also the Founder, Chairman and CEO of TLG Acquisition One Corp., a publicly traded SPAC on the New York Stock Exchange.
Mr. Lawrie served as Chairman of the Board of Directors of Perspecta, formed by the merger of DXC's U.S. Public Sector Business with Vencore Holding Corporation and KeyPoint Government Solutions, from May 2018-August 2020.
Mr. Lawrie served as Chairman, President and Chief Executive Officer of DXC Technology, and the company became the world's leading, independent end-to-end IT services company serving more than 6,000 global enterprise clients in more than 70 countries. A $20-plus billion Fortune 500 company, DXC was formed in April 2017 through the merger of the Enterprise Services business of HPE and CSC, where he served as President and CEO, a member of the CSC Board of Directors and Chairman of the Board.
Prior to joining CSC, he served as the CEO of U.K.-based Misys plc, a leading global IT solutions provider to the financial services industry. Mr. Lawrie also served as the Executive Chairman of Allscripts-Misys Healthcare Solutions, Inc. Mr. Lawrie was a general partner with ValueAct Capital, a San Francisco-based private investment firm. He also served as CEO of Siebel Systems, Inc., an international software and solutions company. Mr. Lawrie also spent 27 years with IBM, a provider of systems, financing, software and services, where he rose to Senior Vice President and Group Executive, responsible for sales and distribution of all IBM products and services worldwide. Mr. Lawrie was General Manager for IBM's business in Europe, the Middle East and Africa, which included operations in 124 countries and 90,000 employees. Prior to that, Mr. Lawrie served as General Manager of Industries for IBM's business operations in the Asia-Pacific, based in Tokyo.
Mr. Lawrie holds a BA in history from Ohio University, an MBA from Drexel University and an honorary Ph.D. in science from Shiv Nadar University. He is a past member of the Business Roundtable and the Council on Foreign Relations. Mr. Lawrie also oversees The Lawrie Family Foundation which supports education and the arts in the United States. Mr. Lawrie is a Trustee and member of the Executive Committee of Drexel University in Philadelphia.