Board Relations Leader for the Risk and Financial Advisory Practice of Deloitte and President of the Deloitte Foundation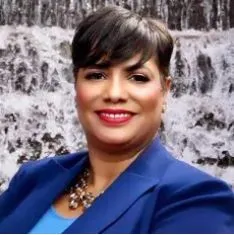 Antoinette (Tonie) has had a distinguished career with Deloitte spanning nearly 30 years serving Fortune 100 Manufacturing, Retail, and Consumer Business clients and supporting key accounts across Strategy, Enterprise Risk, Human Capital, and Technology services.
As the Board Relations Leader for the Risk and Financial Advisory practice, she is responsible for marketplace positioning and opportunities through innovation, thought leadership and engagement that address the needs of Corporate Board Directors and senior executives.
Tonie is also the president of Deloitte Foundation, whose mission is to drive initiatives that develop future leaders by accelerating education innovation to meet the pace of business. Programs include undergraduate and graduate student competitions, PhD and professor seminars that offer teaching development and resources, and STEM curriculum for underserved high school youth.
She serves on several advisory boards, including the Executive Leadership Council (ELC), Base 11, Widener University Board of Trustees, Boston University College of Engineering Advisory Committee, and Boston University Board of Overseers.