4th Annual Urban Economic Policy Conference: Topics in Education
Gerri C. LeBow Hall
3220 Market Street
Rm. 220 "DiPiero Grand Meeting Room"
Philadelphia
,
PA
19104
Get Directions
Registration Closed. We are at capacity for registrations.
Join Drexel University's School of Economics and Econsult Solutions Inc. for a dynamic discussion about urban economic policy relating to education.
Schedule:
12:00 p.m. Registration and Lunch
12:30 p.m.
Keynote: Inequality in Education
Susan M. Dynarski, PhD, Professor of Public Policy, Education and Economics, University of Michigan
2:00 p.m.
Panel I: Education Policy, K - 12
Moderator: Stephen P. Mullin, President, Econsult Solutions Inc.
Panelists:
Sarah A. Cordes, Assistant Professor, Policy, Organizational, & Leadership Studies, Temple University
Loree D. Jones, Chief of Staff, Rutgers University-Camden
Leroy D. Nunery II, EdD, Founder and Principal, PlusUltre LLC and Senior Advisor, Econsult Solutions Inc.
3:30 p.m.
Panel II: Higher Education and Implications for the Urban Workforce
Moderator: Christopher Laincz, PhD, Director, PhD Program and Associate Professor, Economics, Drexel University's LeBow College of Business
Panelists:
Paul Harrington, PhD, Professor, Higher Education, Drexel University's School of Education
David A. Paul, EdD, Managing Director, Fiscal Strategies Group, Inc.
Judith Gay, PhD, Vice President for Academic Affairs, Community College of Philadelphia
5:00 p.m. Reception
Speakers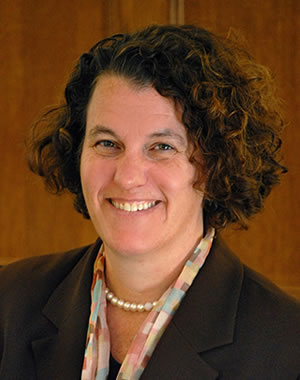 Susan M. Dynarski
Professor of Public Policy, Education and Economics - University of Michigan
Susan Dynarski is a professor of public policy, education and economics at the University of Michigan, where she holds appointments at the Gerald R. Ford School of Public Policy, School of Education, Department of Economics and Institute for Social Research and serves as co-director of the Education Policy Initiative. She is a faculty research associate at the National Bureau of Economic Research and the Center for Analysis of Postsecondary Education and Employment. She is a nonresident senior fellow in the Economic Studies Program at the Brookings Institution. Dynarski earned an A.B. in Social Studies from Harvard, a Master of Public Policy from Harvard and a Ph.D. in Economics from MIT.
Dynarski has been a visiting fellow at the Federal Reserve Bank of Boston and Princeton University as well as an associate professor at Harvard University. She is an editor of Educational Evaluation and Policy Analysis, former editor of The Journal of Labor Economics and Education Finance and Policy, and is currently on the board of Educational Evaluation and Policy Analysis. She has been elected to the boards of the Association for Public Policy and Management and the Association for Education Finance and Policy, and currently serves as president-elect at the Association for Education Finance and Policy. The National Association of Student Financial Aid Administrators awarded her the Robert P. Huff Golden Quill Award for excellence in research on student aid.
Dynarski's research focuses on the effectiveness of charter schools, the optimal design of financial aid, the price elasticity of private school attendance, the relationship between postsecondary schooling and labor market outcomes, and the effect of high school reforms on academic achievement and educational attainment.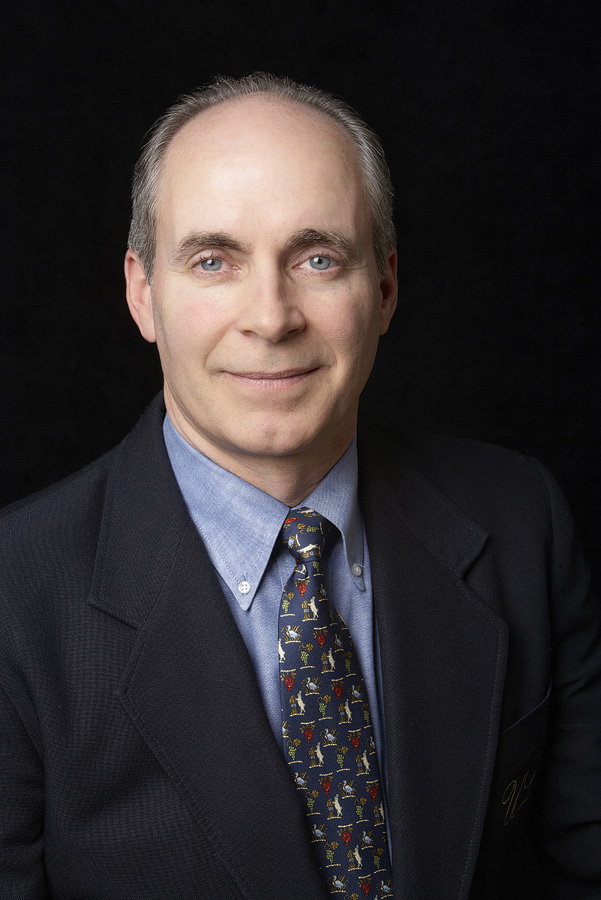 Stephen P. Mullin
President - Econsult Solutions Inc.
Stephen P. Mullin is a President of Econsult Solutions, an economic consulting firm based in Philadelphia. His 18-year consulting practice concentrates on state, local, and public finance and policy analysis, economic and real estate development and impact analyses, and business-government strategies. His clients include state and local governments and agencies, businesses, developers, and not-for-profit institutions.
Mr. Mullin also served from 1993-2000 as Philadelphia's Director of Commerce, chairing the Mayor's Economic Development Cabinet and coordinating activities of the City's development agencies and the Division of Aviation. He served on many boards and commissions, including the City Planning Commission, the Philadelphia Industrial Development Corporation, the Philadelphia Commercial Development Corporation (Chair), the Airport Advisory Board, the Convention and Visitors Bureau, the Historic Commission, the Port of Philadelphia and Camden, and the Penn's Landing Development Corporation. Mr. Mullin also served as Philadelphia's Director of Finance from 1992-93, during the City's fiscal turnaround. He chaired the Municipal Pension Board and was a member of the PICA Board and the Pennsylvania Convention Center Authority Board.
He was Budget Director for the City of St. Louis (82-88) and Director of Corporate Development for the Laclede Gas Company (88-90), where he developed merger and acquisition strategies for the investor-owned utility. He served as Deputy Director of the St. Louis Development Corporation (90-92), where he was responsible for commercial and industrial development programs in St. Louis.
Mr. Mullin is active in Philadelphia corporate and civic activities. He currently serves as an independent trustee of the Optimum Fund Trust Mutual Fund, a Director of the NASDAQ Futures, Inc., and on the advisory boards of the Haverford Trust Company and the Arden Real Estate Funds. He also serves on the boards of CultureWorks, the Independence Visitor Center Corporation, the Library Company of Philadelphia, the Philadelphia History Museum, the Independence Hall Association (ushistory.org), the Philadelphia Chapter of Lambda Alpha International, the Philadelphia Real Estate Council, and the Presbyterian Foundation. He also serves on the Preservation Alliance Advocacy Committee, the Editorial Board of the Philadelphia AIA's Context, the Philadelphia Sports Congress, and the Philadelphia World Trade Center Advisory Council. He formerly served as the Regional Director of the Harvard Alumni Association, as Finance Committee Chair of the University City Science Center Board, as Treasurer of the Historical Society of Pennsylvania, as President of the Harvard Club of Philadelphia, and on the Boards of the Union League, the Fairmount Park Conservancy, Pennsylvania Ballet, the Mural Arts Advisory Board, and many other civic and cultural boards.
Mr. Mullin is a 1973 cum laude graduate of Phillips Exeter Academy, a 1977 magna cum laude in Economics graduate of Harvard University, and earned an M.A. in Economics from the University of Pennsylvania in 1982. Locally, he has taught economics and public finance courses at Drexel University's LeBow College of Business and MPP Program, Temple University's MPP Program, Penn's Fels School, Wharton School, and City Planning Department, Bryn Mawr College, Widener University, Philadelphia University and Peirce College. He has authored articles, delivered numerous speeches, is frequently interviewed in print and television media, and participates in many seminars and panels discussing macroeconomics, local government policy, economic and real estate development, energy and environmental issues, education, finance and tax policy. He was voted one of Philadelphia's 101 most connected people in 2007.

Sarah A. Cordes
Assistant Professor, Policy, Organizational & Leadership Studies - Temple University
Education
Ph.D., Public Policy, NYU Robert F. Wagner Graduate School of Public Servicea
M.P.P., Duke University, Sanford School of Public Policy, Concentration in Social Policy
BA, The College of William and Mary, History
Areas of Interest
Education policy
Economics of education,
Urban policy,
Labor economics,
Quantitative methods.

Loree D. Jones
Chief of Staff - Rutgers University-Camden
Loree Jones has served in top leadership positions in nonprofits, k-12, higher education and government, including managing director, or chief operating officer, of the City of Philadelphia, and executive director of the African Studies Association, an organization of scholars and professionals with an interest in Africa hosted by Rutgers University. She is currently chief of staff for the Chancellor of Rutgers University—Camden. A graduate of Spelman College and Princeton University, she has been recognized for her dedication to public service and commitment to diversity.
She led City Year Philadelphia, an educational non-profit organization that deploys young leaders for a year of service working as tutors, mentors, and role models to public school students. During her tenure, City Year expanded the Diplomas Now partnership, an innovative, multi-year approach to whole-school improvement for the nation's most challenged middle and high schools. In 2012, Loree was recruited to the School District by the then newly reconstituted School Reform Commission (SRC) to assist its efforts to stabilize the School District at a time of significant organizational crisis and change. She served as chief of staff and executive director for the Office of the SRC providing that body with strategic and administrative support. She advised members of the SRC on policy and operational matters, participated in the review of public charter schools and restructuring of the charter office, and supervised the staff and the offices of the Inspector General and Auditing Services. She then served in the Superintendent's cabinet as chief of external affairs for the School District of Philadelphia, a role responsible for parent/family and community engagement, strategic communications, and government relations.
She currently serves as vice chair of the boards of Health Partners Plans and Philadelphia Health Partnership (formerly the First Philadelphia Foundation) and is the immediate past chair of the Sunday Breakfast Club. She is a former board member of a wide range of civic organizations, including the Committee of Seventy, Project HOME, the Philadelphia Workforce Investment Board, the Philadelphia Planning Commission, and the African American Museum of Philadelphia. She is an alumna and serving for the second time as co-president of Operation Understanding, a cross-cultural program founded in Philadelphia more than 30 years ago to build bridges of understanding between the African American and Jewish communities.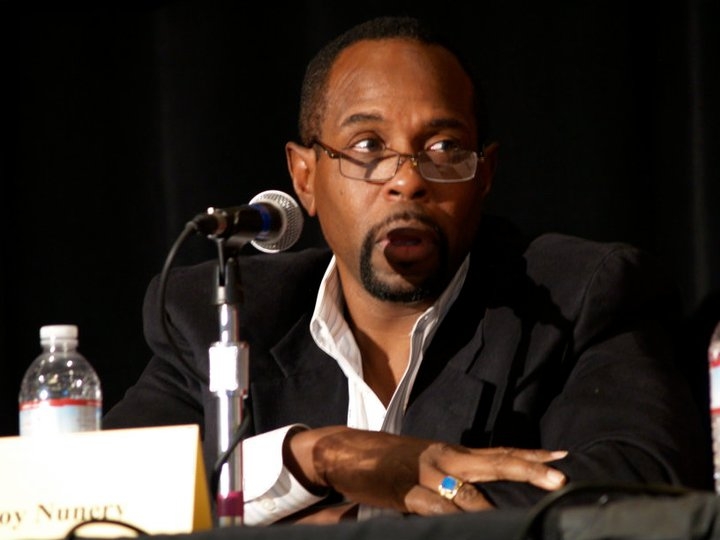 Leroy D. Nunery II, EdD
Founder and Principal, PlūsUltré LLC - Senior Advisor, Econsult Solutions Inc.
Dr. Leroy D. Nunery II is a Senior Advisor with Econsult Solutions and is Founder and Principal of PlūsUltré LLC, a boutique advisory and consulting company started in 2007 whose mantra of "Inspiration, Imagination, and Innovation" reflects its approach to enhancing the strategic and operational capacities of educational, non-profit, and entrepreneurial entities. He returned to day-to-day operations of PlūsUltré after serving the School District of Philadelphia as Special Advisor to the School Reform Commission, Acting Superintendent and CEO, and Deputy Superintendent and CEO.
Prior to forming PlūsUltré, from June 2005 – August 2007 he was President of School Management for Edison Schools, Inc. From March 1999 to June 2005, Dr. Nunery II was Vice President, Business Services for the University of Pennsylvania, responsible for oversight of the institution's major auxiliary enterprises with revenues of $160 million and over 800 employees. His professional experience includes 16 years in various roles in corporate banking and capital markets, and 4 years with the National Basketball Association as Vice President, Human and Information Resources and Vice President, Business Development. His foundational business experience came from Leroy Nunery & Sons, Inc., an electrical contracting firm started in 1969.
Dr. Nunery is an Adjunct Instructor for the Fels Institute of Government at the University of Pennsylvania. He now serves on the board of directors for Exalt Education, and the Advisory Board for Howard University's Executive MBA Program, and he has served on many boards for non-profit organizations. He has also been a member of the Brand Enhancement Committee of Blue Cross Blue Shield Association, Inc., the board of directors for Pitney Bowes, Inc., and was a Trustee of Lafayette College 1988-1998). He is a Lifetime Member of the National Black MBA Association, Inc., and served in several local and national capacities including Past National President (1983 – 1987).
Among other recognitions and awards, he was recently awarded the Wallace L. Jones Lifetime Achievement Award by the Consortium for Graduate Study in Management (http://www.cgsm.org) and Lafayette College created the Leroy D. Nunery Award for Intellectual Citizenship, given to a student of color for leadership and academic excellence.
Dr. Nunery is a graduate of Lafayette College (B.A., 1977), Washington University (M.B.A., 1979), and the University of Pennsylvania (Ed.D 2003).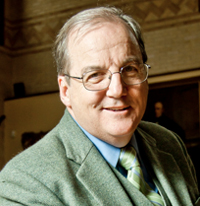 Paul Harrington
Professor, Higher Education - Drexel University School of Education
Paul Harrington has been a Professor in the School of Education's Higher Education Professor since 2011. He also serves at the Director for the Center of Labor Markets and Policy at Drexel University. Harrington has published works on a variety of research topics including health labor markets, college labor market, disability in the labor market, and economic outlook. He can be reached at 215-571-3855 and at harrington@drexel.edu.
David A. Paul
President - Fiscal Strategies Group, Inc.
David A. Paul is President of Fiscal Strategies Group, Inc., an independent financial advisory and investment banking firm in municipal and project finance. At Drexel University, he was Vice Provost from 2002 to 2004 and Senior Associate Vice President from 2001 to 2002. He holds a Ed.D. in higher education management from the University of Pennsylvania.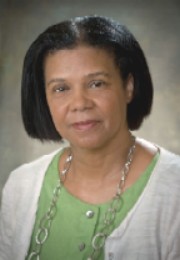 Judith Gay, PhD
Vice President for Academic Affairs - Community College of Philadelphia
Dr. Gay was hired by the Community College of Philadelphia in June 2000 as Vice President for Academic Affairs. Prior to Dr. Gay's arrival, she served as Division Chair at Montgomery County Community College; Full Professor and Chair of the Department of Psychology at Chestnut Hill College and as Assistant Professor of Psychology at Gettysburg College.
Under her leadership in Academic Affairs, the Division has engaged in data-driven decision-making to ensure broader student success. It created the College's first two academic master plans, which lay out strategic directions and foster a student-centered climate. It strengthened curricular offerings by adding in-demand certificate and degree programs and expanding online courses, which offer flexibility, affordability and convenience. Faculty strengthened general education requirements and developed a model for assessment of student learning outcomes.
It also has added new articulation agreements and dual admission partners to provide seamless transfer options to university-bound students. Dr. Gay worked with the City and community partners to bring the Goldman Sachs 10,000 Small Businesses program to Philadelphia. Additionally, programming on the College's award-winning educational cable station has been enriched and expanded, as faculty members and College staff host community interest programs and share expertise with wider audiences.
A member of the Middle States Commission on Higher Education from 1997-2005, Dr. Gay actively promoted excellence in higher education as well as processes for review, analyses and evaluation on the nation's college campuses. The Commission is a voluntary, non-governmental, membership association that seeks to instill public confidence in higher education by enforcing accreditation standards via peer evaluators and institutional self-reviews. Dr. Gay held key leadership positions, serving as Vice-Chair of the Commission and later, as its Chair. As a Commissioner, she was responsible for taking accreditation actions, reviewing committee reports, approving policy changes, reviewing and approving the organization's budget.
Dr. Gay, a member of several nationally-known educational organizations, was among the first appointees to the American Council on Education's Leadership Commission, serving a one-year term in 2012, the year it was established. In March 2013, she was reappointed to a three-year term. Commission members provide guidance and advice on the design and implementation of programs, review issue briefs and other publications, in addition to making presentations at workshops and national conferences. In addition, she has been Chair of the Higher Education Committee for the Philadelphia Academies, Inc.; Vice Chair of the Board for IPRAXIS; Board Member for the Philadelphia Education Fund; and Advisory Committee Member for Chestnut Hill College.
Active in the community, she is on the Board of Directors for Interim House, a nonprofit agency that provides a continuum of comprehensive services to women with substance abuse and mental health issues. She currently serves as the board's First Vice President.
Dr. Gay holds a B.A. in psychology from Findlay College and an M.A. and Ph.D. in experimental psychology from Bowling Green State University in Ohio.
Who should attend?
Audience
Faculty
Staff
PhD
Students
Alumni
Business Community
Higher Education
Government
Non-profit