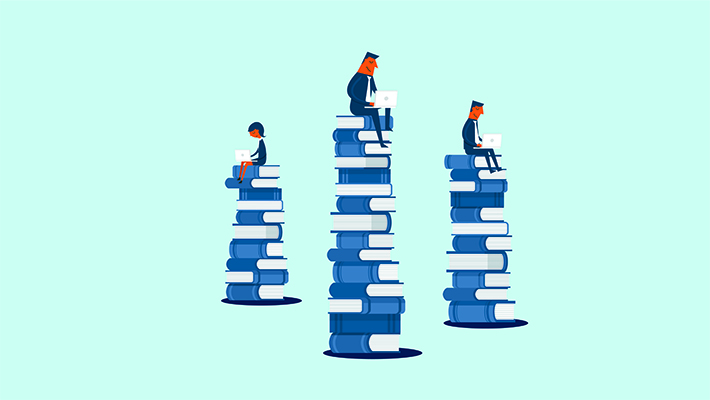 Branding 101: Implementing & Developing Effective Branding Strategies
Drexel LeBow offers a wide range of certificate programs, including the digital marketing certificate. Learn more about our certificate programs today.
Today more than ever, the companies and organizations that are paying close attention to their brand marketing and the experience it creates in the marketplace are the ones who are winning wallet share, market share, and customer share.
Whether you are a newly formed startup with a billion-dollar idea, or an established company looking for a competitive advantage, putting resources behind effective branding strategies ensures you move the pendulum from reactive to proactive while staying effective and efficient for long-term sustainable success.
What is a Brand Strategy?
Brand strategy is a company's way of standing out amongst the competition. It is a long-term strategy to develop the brand and achieve specific marketing goals. An effectively executed branding strategy can improve all aspects of a business and makes the key connection to consumer needs and emotions in a competitive environment.
To ensure you're thinking about your brand marketing in the correct light, start with these five essential elements and strategies.
Learn more about the different methods of branding strategy through Drexel LeBow's Certificate in Digital Marketing. This program will provide you the knowledge you need to boost the visibility and the sales of any business, and can help you further your career.
Brand Strategies Should Understand Your Core Audience
No brand can survive without understanding and acknowledging its core audience. Spending time in your customer's shoes will allow you to enhance all aspects of your brand and turn your visitors into advocates.
The need for niching down on your core audience becomes imperative here because as a brand, you cannot be everything to everyone. Focus on your core audience and service them to the best of your ability. As they say, "the riches are in the niches": Sticky note this saying onto your computer because as you grow and start attracting potential customers to your business, bright shiny new objects can steer you from your focus and your data can become overwhelming. You will want to stay focused on the messages that truly resonate with your audience.
Define Your Brand Positioning
By understanding your audience, your brand's unique strengths as well as the competitive landscape in which you operate, you can begin to see the position your brand holds within your industry. Your position is the line in the sand in which your brand lives its core values in and out on a day-to-day basis. It's the problem you are solving for your audience.
Like your thumb print, every brand has a unique position. The goal is to find the position you hold and live it everyday within every audience interaction and touchpoint.
Articulate Your Brand Story Through Messaging
Your brand story is a culmination of taking your core audiences insights and mixing it with your brand DNA (your core values, positioning, and voice). This allows you to create a brand narrative of features and benefits that can connect with your audience on an emotional level while being able to address their wants and needs.
The best brands look at their story as a way to be the hero and take their audience with them on a journey.
Create a Brand Story Based On Data
Your brand's visual identity should be based on the data collected including your audience, your competitors, as well as the position your brand is holding within your industry.
Senior designers understand great designs emotionally resonates with an audience and encapsulate what the company stands for.
Building a Business Brand Strategy of Consistency**
The biggest brand killer is inconsistency. Every essential brand touchpoint is an opportunity to build trust with your audience, therefore, it is critical to maintain a consistent brand voice in all messaging. This effective branding strategy should be a non-negotiable within your organization.
Have a question regarding the digital marketing certificate? Not sure where to start? Request more information and start your application today!
Guest Post by Steven Picanza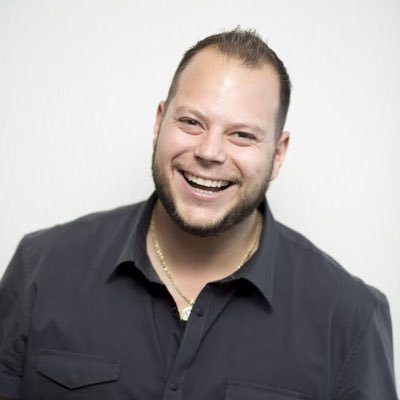 Steven Picanza is a brand architect, business strategist, and marketing director with a core purpose centered around connecting people, products, and organizations with their core audience.
Co-founder of the lifestyle brand for the creative entrepreneur, "The Creative Hustler", Steven is also the Director of Marketing for OpenEye Global, a digital experience design agency as well as being a strategic advisor for The Agency Guy, a business consultancy referring brands of all sizes to the right marketing firm based on capabilities, culture, and strategy.
Steven is also the Executive Director of the San Diego Entertainment & Arts Guild, a non-profit group he founded in 2009 which serves the artistic communities of San Diego through education, advocacy, and culture.
He also runs a branding consulting company, Latin and Code, with his wife, Melissa..