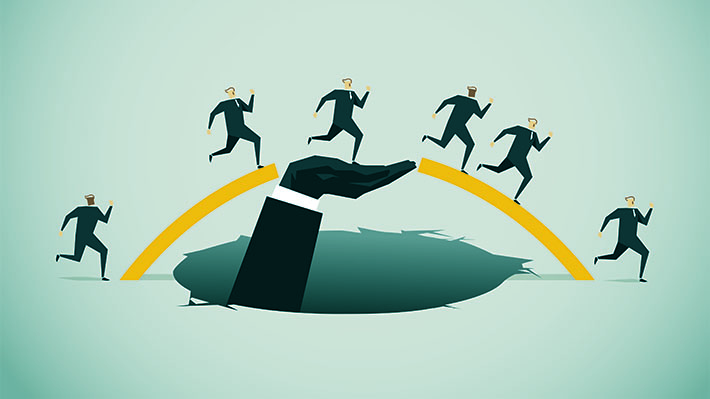 Collaboration in Crisis: Questions Nonprofit Boards Should Be Asking
During a crisis such as COVID-19, collaboration and coordination between nonprofits becomes more critical and board members can play a key role in identifying collaboration opportunities. Such a crisis necessitates a critical assessment of an organization's key priorities and identifying the most impactful ways to contribute to the organization's core mission.
Nonprofit boards can help support management by asking these three questions:
What are we good at?
What services and support are most needed by our constituency during this time?
What services and support can we provide that others can't?
Given limited and constrained resources, the answer to the third question will be particularly key in that it will assist the organization in identifying the area it should direct its efforts for maximum impact. It also assists in articulating a clear mission to donors and potential funders.
Partnering or coordinating services with other organizations is essential during such a crisis to minimize duplication of relief efforts or services. While unfortunate and trying times, the crisis may introduce opportunities for identifying such partners that complement and enhance what you do well and also help identify organizations that may be better positioned to provide services that you have traditionally provided. Nonprofits should also look for opportunities to share facilities or administrative costs with other organizations to decrease fixed costs during this time.
While formal partnerships take time and may not be feasible in the short-run, nonprofits should seek such opportunities and leverage them. Moreover, it is likely that organizations will find greater willingness to consider such partnerships during this time. These shared experiences build trust and plant the seed for longer-term arrangements ranging from fiscal sponsorship to formal alliances to mergers. Organizations like the Nonprofit Repositioning Fund in Philadelphia, SeaChange Capital Partners in New York, and the National Center on Nonprofit Enterprise (NCNE) headquartered in Cleveland provide assistance and support for consideration of such partnerships. This note derives from the author's participation in the Research Advisory Network of the NCNE.
Recent webinars about collaborations and strategic alliances can be found here and here.