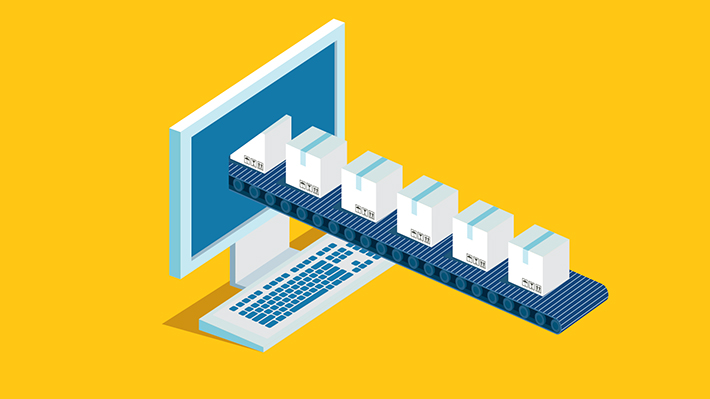 A Conversation with Sara Rosa-Strollo, Supply Chain Capacity Planner at Campbell's Soup Company
June 5, 2018
To lead the transformation of supply chains into the next decade, professionals must identify the opportunities and challenges facing their supply chain processes and consider the resulting impact on the organization, its products and services, and its interactions with suppliers, customers and partners. Drexel LeBow interviews supply chain executives to learn about their roles, their current initiatives and practices, and the future direction of their organizations.
Q. What are the key priorities and functions of your role as Supply Chain Capacity Planner at Campbell's Soup Company?
Capacity planning at Campbell's Soup Company entails managing network capacity while taking into account inventory management. The ultimate goal of my position is to attain world-class levels of customer service at the best possible cost to the company.
The main function of my position includes level-loading the short and long-term horizon, which deals with three major challenges including capacity constraints, inventory storage and inventory shelf-life as it pertains to prebuild. These challenges are the major priorities I deal with on a regular basis.
To maintain an optimal plan, I constantly adjust. This is achieved by continual collaboration with cross-functional partners and the agility of our supply chain.
Q. What are your thoughts on the potential impact of disruptive technologies, such as artificial intelligence, the Internet of Things and Blockchain, on your supply chain?
Artificial intelligence is great in many facets of manufacturing, especially for mitigating risk. In such cases where artificial intelligence can detect potential mechanical failure, this would allow action to be taken in advance as opposed to an unexpected outage causing more downtime or further damage.
Another area of supply chain that would benefit from artificial intelligence is transportation. Two key aspects of transportation are availability and cost. Self-driving trucks would have a positive impact on the transportation space.
Q. What forecasting methods are used to predict future demand? What, in your opinion, are the key drivers for an accurate forecast?
Forecasting is a combination of reviewing the statistical forecast along with collaborating with sales, marketing and customers. Past information is analyzed to understand trends and future expectations are used to understand if we are tracking in the right direction.
In my opinion, the key driver for more accurate forecasts is customer collaboration. Having knowledge of any potential risks and/or opportunities as it pertains to their business is vital to planning.
Q. What activities at Campbell's are involved in collaborating and coordinating with other functional areas as well as with your suppliers and customers?
Weekly and monthly meetings are held to discuss short and long-term changes that would affect supply chain activity. Collaborating regularly with stakeholders is the main contributor to the agility of our supply chain.
Q. Are there any initiatives in place to improve supply chain sustainability at Campbell's?
Campbell's has very high standards when it comes to supply chain sustainability as presented in the company's Responsible Sourcing Supplier Code (1/2018). Campbell's expectations of the Sustainable Agriculture Code include: soil management, nutrient management, crop protection, water management, waste management, ecosystem conservations and climate resiliency practices.
Q. Given your finance background, what made you decide to work in supply chain management? What do you like the most about this profession?
My career path in supply chain management started four years ago when I accepted an opportunity to work for a private company managing several seasonal production lines. This was the best career move I made as it provided hands-on experience in the demand, production and supply planning space. I am grateful to have been given the opportunity to learn supply chain.
What I like most about supply chain is that it's ever-changing. Some days you are working in tactical mode and other days you are working in strategic mode. This makes for a very exciting career!