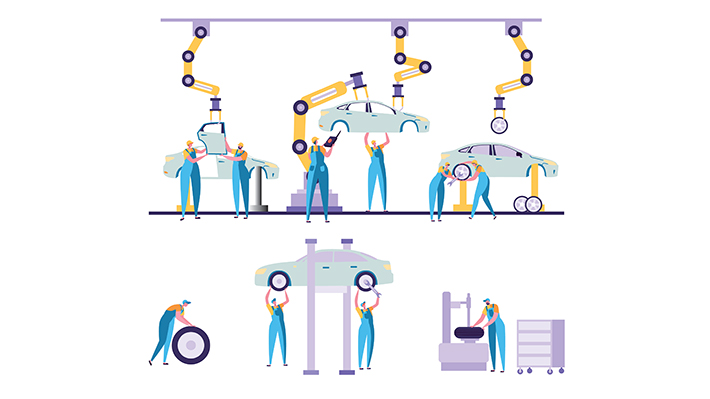 A Conversation with David Morris, SVP Merchandising/Inventory Management and Supply Chain at Icahn Automotive
October 14, 2019
To lead the transformation of supply chains into the next decade, professionals must identify the opportunities and challenges facing their supply chain processes and consider the resulting impact on the organization, its products and services, and its interactions with suppliers, customers and partners. Drexel LeBow interviews supply chain executives to learn about their roles, their current initiatives and practices, and the future direction of their organizations.
What are the key priorities and functions of role as Senior Vice President of Merchandising/Inventory Management and Supply Chain at Icahn Automotive?
I have many roles within our group of companies, depending on the distribution channel. My direct responsibilities involve brand and product decisions, purchasing, assortment, commercial channel pricing, e-commerce fulfillment sales and distribution, and supply chain strategy. Within my supply chain roles, I manage the strategy for how our products are distributed from manufacturing to end customer.
How are analytics tools for inventory and supply chain management in the automotive industry?
Aside from proprietary software, we use SAP BI, SQL, and other software programs to pull data from our systems, then align our internal demand planning with big data from original equipment manufacturer sources. The automotive parts industry can be complex. Demand for inventory is created by many factors, including failure rates, or wear and tear, of the vehicle. Using data from national service repair organizations (Pep Boys, AAMCO), we can estimate potential market needs based on the aging vehicles in operation (VIO) population. The ability to align data with the age of vehicles allows us to forecast repairs. Based on the market VIO, we can determine which products are required to supply those needs, resulting in the ability to provide the right product within 30-minutes of a shop order or internal store need.
Given the large variety of parts that Icahn Automotive carries, how do you determine what and how many SKUs should be stored in the distribution center versus in the retail stores? What factors are considered when making that decision?
We create each store's inventory to be market specific. We use artificial intelligence logic to determine the products needed within each store level (we have five separate market assortment levels). Inventory is determined by the market and delivery area of each store. Using vehicle registration data, we can identify optimized inventory needs by each individual location.
Can you briefly discuss your demand forecasting process? Is it a centralized function or does each store perform its own forecast?
Demand forecasting starts at the store level. Using a multi-echelon approach, our created demand forecasting will determine if SKUs can be supplied via direct-supplier-to-store or distribution-center-to-store. With this approach, we can determine the cost per unit per distribution center, which items should be supplied direct-to-store, and which items should flow through a hub-and-spoke distribution center supply model. Purchasing demand is forecasted using existing product demand.
What skills are important to have in order to build a successful career in supply chain management?
The number one skill I believe in is the ability to question everything! Although systems and algorithms are in place, you need to constantly analyze market data to optimize inventory and inventory turns. In today's complex vehicle market, it's important to understand which products will need to be replaced. To be successful, you must have a firm understanding of your customers and their needs as well as empathy for the customer's position.
> Learn more about Drexel LeBow's MS in Supply Chain Management and Logistics program.