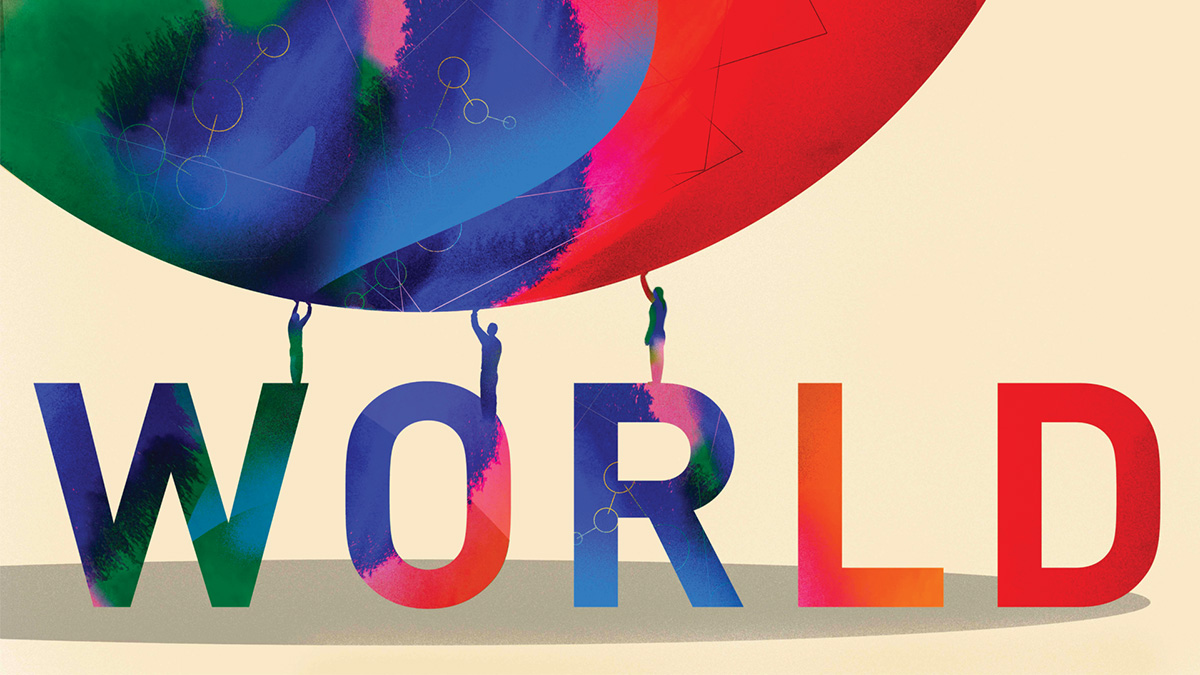 During Spring Term, Take a Step Toward a More Sustainable Future
During spring term at LeBow, there's a distinct theme of sustainability in both newly offered and established courses. With an ongoing focus on ESG (environmental, sustainability and governance) issues among business leaders across industries and the continued need to plan for a future shaped by a changing climate throughout the world, LeBow's academic leadership and faculty seek to build both skills and awareness among the student populations that will become tomorrow's business leaders.
In line with LeBow's status as a signatory to the United Nations' Principles for Responsible Management Education (PRME) and its Sustainable Development Goals, as well as Drexel's broader approach to adapting to a changing planet there's also a new degree concentration in the LeBow MBA program on Corporate Sustainability and Social Impact for those looking to pursue a career where profit and purpose intersect.
For more information on how any of these classes might fulfill requirements in your major or program of study, contact your advisor in Undergraduate Student Services or Graduate Student Services.
Behavioral Economics (ECON 365)
Taught by Ricardo Serrano-Padial, PhD, associate professor of economics
This course provides a systematic introduction to behavioral economics, the field aimed at modeling and understanding how individuals make decisions based on psychological and experimental evidence. The course will introduce the main behavioral patterns underlying some of the most important areas of economic decision making. Examples include consumption and saving decisions, choice under risk, as well as social and strategic interactions. Students will also learn the models that try to explain these behaviors and their applications to policy making.
Cannabis, Cookies and Cyberspace: The New Age of State & Local Taxation (TAX 360)
Taught by Jonathan Liss '79, adjunct professor and senior revenue policy analyst, City of Philadelphia
This course provides a basic introduction to state and local taxation, with an emphasis on income and franchise taxes imposed on businesses. The course is designed to encompass all of the major topics relevant to multistate taxation, including recent legislative developments and state tax policy trends.
Corporate Sustainability for Managers (INDS T680)
Taught by Stacy Kline, CPA, Assistant Dean for Teaching and Learning and clinical professor of accounting, and Katayun Jaffari, JD, MBA, Chair, Corporate Governance and Co-Chair, Capital Markets & Securities and ESG, Cozen O'Connor
Corporate sustainability is at the forefront of the important topics for executive management teams and boards of directors of corporate organizations, whether they are public companies, private enterprises or nonprofit entities. Topics such as climate change and social justice can no longer be ignored by corporations. Whether the acronym is CSR, ESG or DEI, the issues around corporate sustainability have exploded in prominence in recent years and are now some of the most important matters confronting executives and directors. This course provides an exploration of sustainability in the context of corporate governance and how it has evolved. The role of management and the board is examined including duties and corporate purpose and culture. An introduction to sustainable investing and impact investing will be provided along with legislation, reporting requirements and sustainability ratings. The class will study the challenges and opportunities around ESG matters as they relate to the drivers of sustainability and the stakeholders in the conversation. Students will choose an industry sector in which to study the ESG topics explored, culminating in a final presentation on their findings.
Human Plus: Augmenting Decision intelligence through AI (INDS T680)
Taught by Murugan Anandarajan, PhD, Senior Associate Dean of Academic Programs and Faculty Affairs and professor of decision sciences and MIS
As businesses become more complex in the post-COVID-19 environment, the ability to make faster, more consistent and higher-quality decisions at scale will define your organization's performance.  Managers must leverage decision intelligence models to facilitate highly accurate and contextualized decisions. In this course, students will explore the concept of decision intelligence to improve decision-making, examine how artificial intelligence techniques support, automate or augment aspects of decision-making and learn managerial procedures to develop unbiased algorithms which form the basis of decision intelligence.
Legal Aspects of Employment (BLAW 620)
Taught by Natalie Pedersen, JD, department head and associate professor of legal studies
This course examines and analyzes legal aspects of employment as governed by law and judicial decisions, including labor standards, workers' compensation, employment law and employment practices, and employer and employee rights.
Short Term Rentals: VRBO/AirBnB (REMD T480 – 001)
Taught by adjunct professor Carter Murdoch, PhD '99, EVP, Retail Lending, Arc Home LLC
The purpose of the course is to evaluate and execute on short term rental strategies that maximize ROI. Topics covered include property attributes that sell, successful strategies for acquiring strong short-term rentals, financing opportunities, competitive analysis, marketing, pricing strategies, tax implications, lease evaluations, insurance requirements and pro-forma analysis.
Social Impact Marketing (MKTG T680)
Taught by Trina Andras, PhD, Assistant Dean of Sustainability and DEI and professor of marketing
Social impact marketing seeks to change behaviors to benefit the community, the country and the world, and it is used to influence individuals or groups to change their behavior in order to improve a social condition and/or address a "wicked" problem. Students in this class will develop a social impact marketing campaign aligned with one of the United Nations' Sustainable Development Goals, as well as explore global issues that impact society and the ethics of behavior change.
Sustainability and Value Creation (MGMT 676)
Taught by Suresh Chandran, PhD, clinical professor of management
Managing strategically must incorporate environmentalism as a key component for creating value to all stakeholders. Sustainability, the capacity of a company to do good for society and the environment, is critical to competitive advantage. This course is intended to familiarize students whose primary background is not science or engineering based with relevant frameworks and perspectives about the necessity of incorporating sustainability into competitive strategies. In particular, the course addresses: description of key concepts and stakeholders, public policy issues, lessons learned from the success and failures of integrating sustainability into management both nationally and globally.