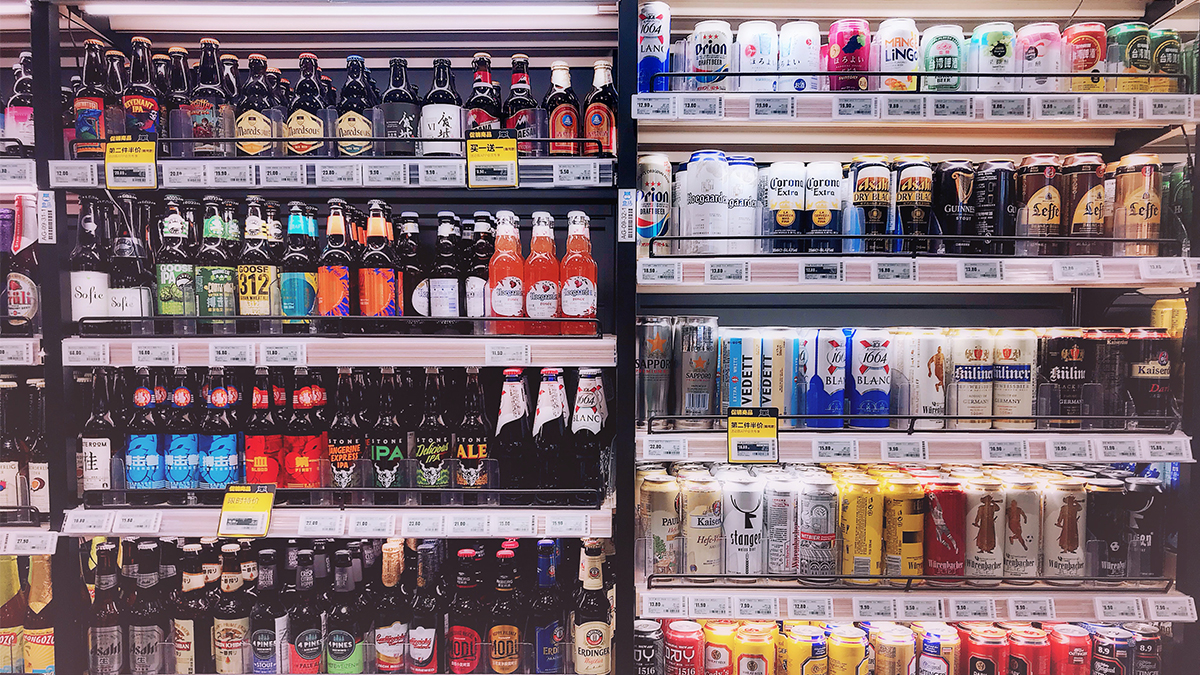 Graduate Students Look Beyond Beverages in Advising a Beer-Industry Giant
Through business consulting courses, LeBow students have advised businesses ranging from one-person operations to industry leaders. A graduate-level consulting course offered during summer term 2022 through the Dornsife Office for Experiential Learning took things to the next level, with students advising a client that's both a multinational corporation and a household name.
With guidance from adjunct professor Bruce Pashko '85, MBA '90, a team of 18 MS and MBA students advised one of the beer industry's biggest producers.
An alumni connection helped make this class a reality: Marcus Wilkerson MBA '16, national retail sales director for Anheuser Busch, kicked off the course in June with an overview of both his background and the beer industry at large. Having benefitted from the practical learning components within his own MBA program experience, he welcomed the opportunity to engage and share his expertise with current students.
The students — all of them of legal drinking age, with varying levels of personal experience with the product, including at least one student who doesn't drink at all — then set about their work: then set about their work: conducting research and analyses that would inform recommendations to advance the company's goals, including the exploration of future industry and consumer trends. From academic articles to industry reports, students gathered insights across sources, then integrated their findings among teams.
"They threw the net really wide and did some very good, in-depth analysis," Pashko said.
Elisa Khan said that this course was her favorite during her MBA studies to date, partly because it was held fully in-person.
"Over 50 percent of my MBA program experience has been virtual or partially virtual because of the pandemic, so I really enjoyed being in-person for this class because it was so highly collaborative," she said. "This class also captures what collaboration is like in the corporate world: starting with small, focused teams and then moving into larger teams mid-way through the program."
Stuart Elliot, an MS in economics student, said he enjoyed the opportunity to work and interact with MBA students.
"It surprised me just how much freedom we were given," he said. "We really had a diverse base of knowledge and, as a result, our suggestions to the client were wide in variety and scope."
After producing their analyses, students shifted from three teams to two to produce a final presentation and a paper with both their recommendations and their supporting evidence, which they delivered in-person to Wilkerson in August.
"Each of the students showed a passion to engage the learning process and develop their critical thinking," Wilkerson said. "There are levels of complexity to the beer/alcohol industry that not everyone realizes, and I was very impressed with their solutions to some industry dilemmas. By the end of the class, they were providing me new perspectives on how I should approach aspects of my business."
Pashko, who worked in information systems and technology at Johnson & Johnson for over 30 years, taught several consulting courses for LeBow undergraduates, but this was his first graduate-level course.
"There was more tolerance for ambiguity, maybe because more of them have work experience," he said. "They seemed to jump right in and grasp the concepts quicker and with less anxiety."
With recommendations delivered to a client who seemed eager to incorporate them, what else to do but say "cheers" to a job well done?