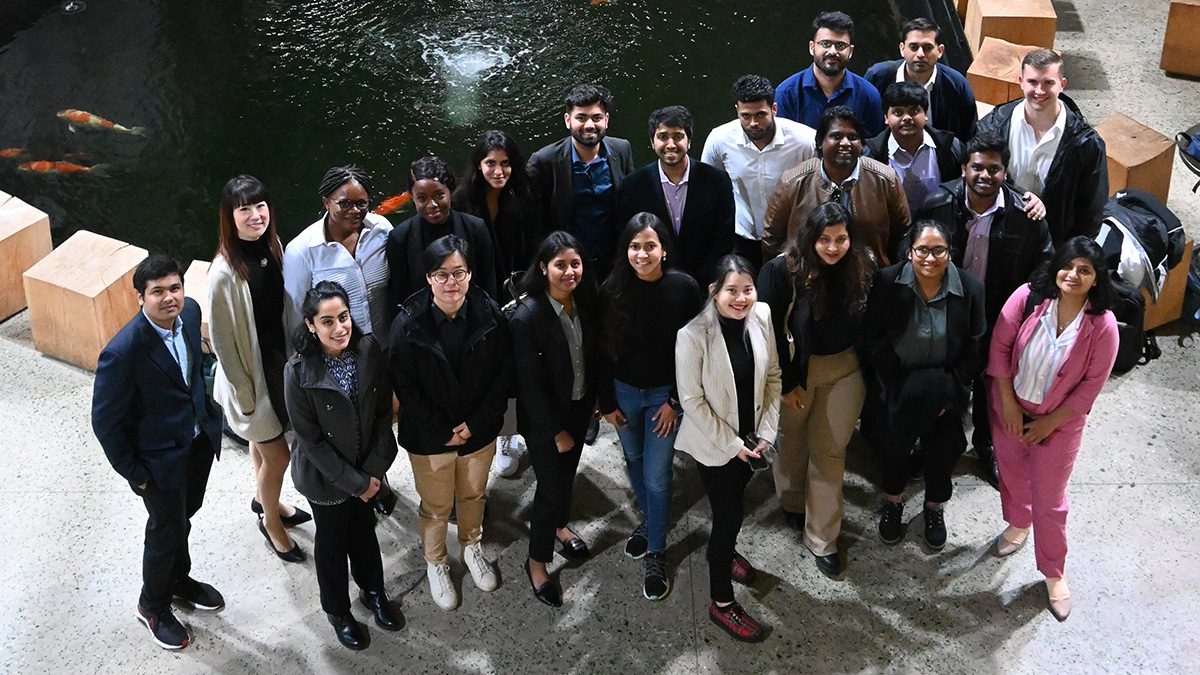 Analytics Students Look to the Future as Their Studies Wrap Up
A nationally-renowned brand with Philadelphia roots, Urban Outfitters and its related companies have long been destinations for Drexel students, both for co-op roles and full-time positions after graduating. LeBow's Center for Business Analytics built on this long and fruitful partnership through a term-length graduate-level consulting course during fall 2022.
Graduate students in LeBow's MS in Business Analytics program worked on a data-driven project throughout the fall term in partnership with national retail brand Anthropologie and made their final presentation at the company's headquarters at the Philadelphia Navy Yard.
With guidance from Associate Professor of Business Analytics Matthew Schneider, PhD, students worked with client-supplied data to conduct analyses, yielding insights that were among the final deliverables shared with company leadership.
"The students learned more rapidly in this course because they were forced to deliver specific analytics implementations to a client in 11 weeks," Schneider says. "They had to use academic journal articles to establish best practices, multiple programming languages to apply their methodologies to millions of data points and project management to deliver results on time with stakeholder buy-in."
In collaboration with Ian Dewar, senior director of customer strategy at Anthropologie, the capstone course was holistically designed to build students' technical skills and engage them in data storytelling — key areas for future roles after completing their graduate studies.
In serving as a project manager, Sunita Barik, MS '22, most enjoyed integrating various external factors to analyze client-provided data and interpreting her team's results to draw business conclusions.
"Overall, it gave me a great learning experience of a data professional working in a real-time analytics project," she says.
Tawi Mankotia, MS '23, found interacting with the client and making the final presentation to be especially rewarding.
"Their perspective helped us validate and correct a few assumptions about the business," she said. "They delved deep into understanding the technicalities of the models we used and the impact of adopting our model."
Schneider, with his experience in industry collaborations both in the classroom and in his own research, hopes both Anthropologie and future students can build on what the 2022 business analytics graduates devised.
"I hope that LeBow can continue this fruitful relationship with Anthropologie to implement the best forecasting models and discover more data-driven insights relevant to managerial decision making."