Great New Feature in Zoom 5.3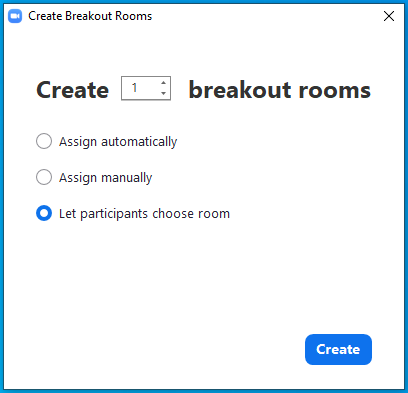 On Monday, September 21, 2020, Zoom released version 5.3.0 of it's desktop application ushering in a new era of breakout room functionality. Breakout rooms are a crucial part of many remote synchronous courses which allow faculty to place students in private meeting rooms for group work. With the release of 5.3.0, faculty can now allow students to choose which breakout room they would like to join. This freedom to move between breakout rooms means that faculty no longer have to manually reassign students or guest speakers to individual breakout sessions.
To begin taking advantage of this new feature, upgrade to the latest version of Zoom today:
Open the Zoom desktop application.
From the profile menu in the top right, select Check for Updates.
When the update has finished downloading, select Update to begin the upgrade process.
Please contact LeBow Tech at lcbtech@drexel.edu with any questions you may have about Zoom 5.3.0.