LeBow Accounting Alum Heads to Harvard Business School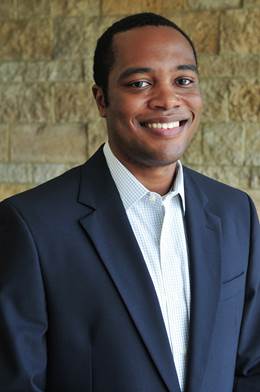 Damon Rankin '10 has spent the five years since he graduated from LeBow building up his resume and establishing his career as an external auditor at PwC and a management consultant at Deloitte. And he's about to add something else impressive to his resume: an MBA from Harvard Business School.
An accounting alumnus from LeBow, Rankin is currently a consultant within Deliotte's Consulting's Strategy and Operations practice, where he concentrates on pharmaceutical companies. "My primary focuses have been business transformation and finance strategy." he says.
Rankin plans to take leave from Deloitte in August, and upon earning his MBA will return there with a promotion to senior consultant.
He says he's been lucky so far in his career to have the chance to gain some leadership and storytelling skills, and he wants to refine those further. "Soft skills are the difference between good leaders and excellent leaders. Business school will give me the opportunity to develop these skills while building relationships with future leaders."
Boston will present a big change for Rankin, an avid reader of high quality journalism who serves on the junior board of City Year. He's only been there a few times, and at that, he's really only been to Harvard's campus.
"Applying to Harvard Business School wasn't much different from applying to any other business school," he says, but for one exception: the tough interview. "They disagreed with every answer I provided. You need to be ready to politely defend your answers."