LeBow Accounting Professor Wins Department's First Research Co-op Grant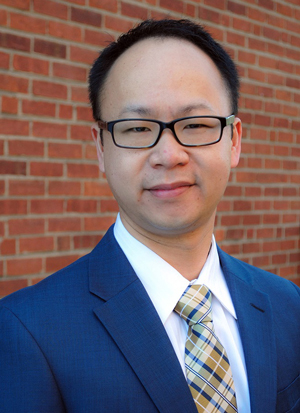 Drexel LeBow assistant professor of accounting Curtis Hall, PhD, has been awarded the Drexel Research Co-op Grant by Drexel University's Office of the Provost and Steinbright Career Development Center. The grant exists to fund a full-time research position for the fall/winter co-op cycle.
The Drexel Research Co-op Program provides practical experience to students interested in research and exploring the possibility of graduate school. Since its inception, more than 120 awards have been distributed to faculty members from over 35 disciplines.
This is the first time this grant has been awarded to a professor in the College's Accounting Department.
The co-op student will assist Hall with research about accounting in nonprofit management. Although nonprofit organizations are a major component of the U.S. economy, little is known about the use and effect of accounting in these organizations. With the assistance of the co-op student, Dr. Hall will investigate how a nonprofit's accounting information, and the firms that prepare this information, influence how the organization is managed.
Because nonprofits provide a diverse array of services, the data collected from this research project may eventually benefit research in other fields, such as economics, political science and public health, as well.