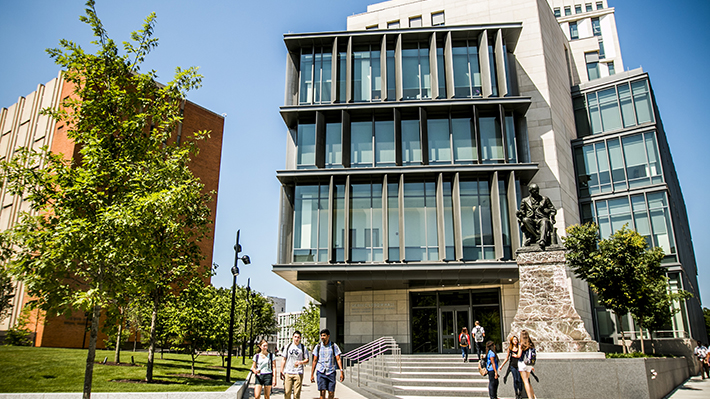 LeBow Welcomes Department of Sport Management
This fall, Drexel LeBow welcomed nearly 550 new freshmen to campus - including 30 students enrolled in a major that is new to LeBow: Bachelor of Science in Sport Management.
Effective Fall 2018, Drexel's former Center for Sport Management has been fully integrated into LeBow College of Business as the Department of Sport Management. All students enrolled in the BS Sport Management and MS Sport Management programs are now LeBow College of Business students.
Joel Maxcy, PhD will continue to serve as department head for Sport Management.
"Moving Sport Management into LeBow College of Business is great for our students and our programs, given the increased complexities of the business aspects of the sport industry," says Maxcy. "We're extremely excited to join the faculty here at LeBow."
This integration began in 2017, when Drexel University established the Center for Sport Management as an independent academic unit aligned with the LeBow College of Business. This move into the College completes the integration.
LeBow also welcomes Sport Management full-time faculty members Ellen Staurowsky, EdD, Karen Weaver, EdD, Lawrence Cohen, JD, and Jeffrey Levine, JD.