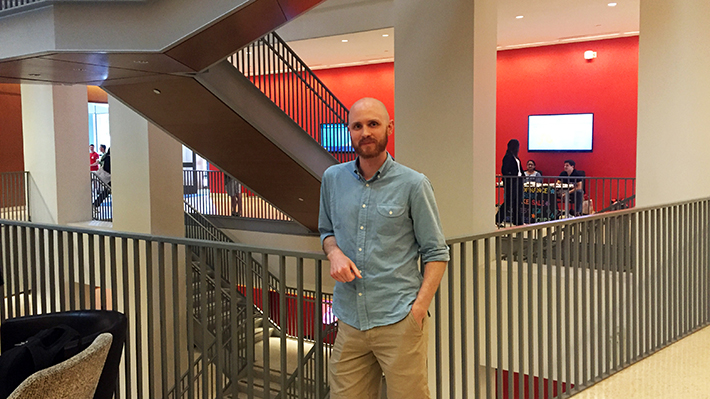 MS in Economics Grad Heads to Yale
Charlie Gray '16 left his job working as an analyst for an economic consulting firm in San Francisco to earn his MS in Economics at Drexel LeBow. After he officially graduates this month, he will be heading to Yale University for a two-year stint as a statistician/pre-doctoral fellow, assisting Zack Cooper, PhD, who does research into health economics at Yale's Institution for Social Policy Studies.
Specifically, Gray will be assisting Cooper with his research into issues including price transparency in insurance markets.
Gray says he really enjoys academic research, and says he left his economist job to pursue this dream. "At the consultancy, as soon as the case was over we'd stop and move on to something else. But I'd always have lingering questions. In academic research, you can take it as far as you want to take it. You research what you want to research instead of what someone else wants you to research."
Of his time at LeBow, Gray says his favorite classes were mathematical economics and public finance, and that the professors here are "great, solid teachers.
"The MS in Economics curriculum features a good mix of complicated theory that I had not been exposed to previously. Definitely, a more rigorous approach than what I had seen as an undergraduate. I also had the opportunity to take a lot of interesting electives that I will eventually need when I pursue my PhD."
He plans to pursue that degree after finishing up his fellowship.