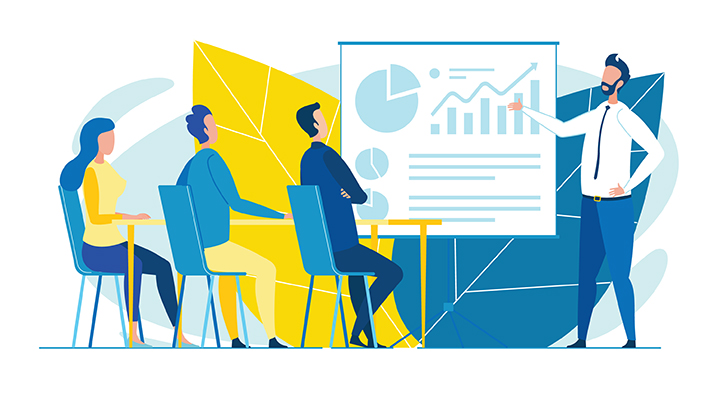 Pitching Your Nonprofit's Unique Value Proposition (UVP) Starts With the Board
By Valerie M. Jones
Top CEOs don't hesitate to make the case for capitalizing new ventures. They articulate their company's Unique Value Proposition with ease and often relish overcoming obstacles to close a deal. Yet when those same CEOs serve on nonprofit boards, they shrink from securing working capital.
They aren't alone. BoardSource found that 65% of board chairs and CEOs gave their own boards a "C", "D" or "F" in fundraising and reports that 55% of trustees are uncomfortable doing the one thing upon which their nonprofits depend… fundraising.
My analysis of thousands of nonprofit leaders indicates that five approaches, taken together, can enable trustees to secure funding for their causes.
Personal Mission Statement: In The 7 Habits of Highly Effective People, Steven Covey argues that articulating your mission statement is one of the most effective ways to achieve your desired end. Board members who align their personal missions with those of their nonprofits ask with more clarity, power, and commitment, because they understand their nonprofit's UVP personally.

Provide a Framework: As with corporate sales or pitching an investor, fundraising has a sequence of steps. The first and easiest of the five steps is thanking current investors (donors), followed by engaging (also known as stewardship), research, cultivation, and asking. Trustees who know what's been done, what they must do now, and what comes next participate more effectively in the asking process.

Start with Current Investors: Start by asking steady donors, those almost guaranteed to say yes. Securing gift after gift from loyal supporters allows a trustee to refine their pitch and gain confidence. Personal attention from board members also helps retain donors at a time when the average U.S. nonprofits loses 55% of its donors each year. Like ignoring your best customers, taking loyal donors for granted is a good way to lose them.

Play to Your Asking Strengths: Some board members like to discuss concrete, tangible projects while others excel at conveying a vision for the future. Introverts ask differently from extraverts. I've developed 16 distinct asking personalities allowing each trustee to discern their likely asking strengths, weaknesses, and even who, how, and where they may prefer to ask.

Intelligent Inquiry: A common misperception is that schmoozers make the best fundraisers. Rather, success relies on asking a series of questions and listening to the answers. In doing so, the asker gains a deeper understanding of the donor's philanthropic objectives while giving them the time and space they need to consider their investment.
Know Thyself: Before asking for a gift, conduct a self-scan and address any obstacles you find. Such obstacles may be: physical, such as shoes that pinch, intellectual, such as a need to review the budget, or psychological, such as a nagging internal voice warning you'll be rejected. Positive visualization, goal-setting, and body language are some of the techniques that help, as does getting happy. Shawn Achor, one of Harvard's most popular lecturers and author of The Happiness Advantage, provides simple, effective strategies to reset your mood.
Venture capitalists are more likely to invest in confident, eloquent leaders, and the same is true when pitching philanthropic investors. Self-awareness, combined with the five steps listed above, will ensure that you show up ready for "yes," not braced for a "no."
Valerie M. Jones, CFRE, is the author of Nonprofit Hero: Five Easy Steps to Successful Board Fundraising, one of Amazon's Top Ten Hot New Releases for Nonprofits in 2018. Her boutique management consulting firm, VMJA, has served nonprofits since 1998.