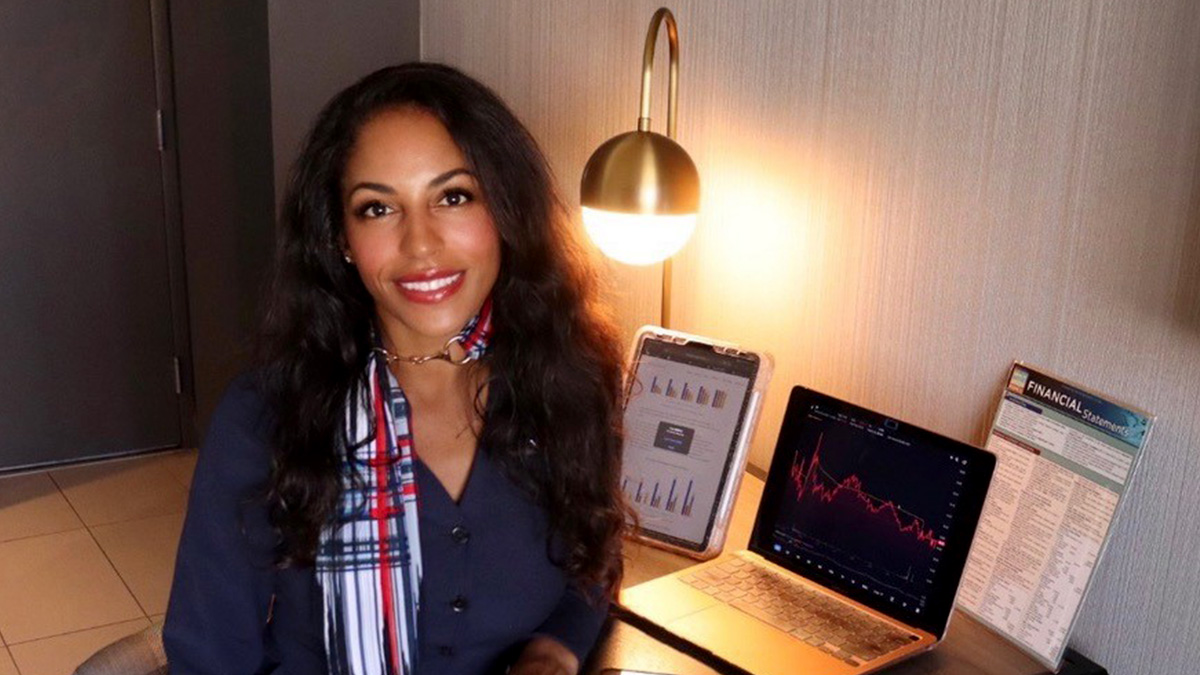 Seeking Challenges and Studying Chinese Form a Student's Global Mindset
Coley Ferguson '25 came to Drexel LeBow with more international experience than most first-year college students.
A real estate management and development major and native of Charleston, South Carolina, Ferguson served for six years in the U.S. Air Force, stationed in South Carolina, Texas and Kuwait. She then went to work for American Airlines as a flight attendant, based in New York and regularly making trips to Europe.
Not long before enrolling at LeBow, she set her sights on another globally-minded goal: learning Chinese.
"I had studied Spanish, and I just decided one day that I wanted a challenge and that I wanted to learn Chinese," she says. "People were telling me I couldn't do it, and that just made me want to do it more."
Alongside her three quarters of Chinese language instruction during her first year at Drexel, China occasionally came up as a subject during her introductory courses in business and economics. Learning about China's presence in the world, including that the country is on pace to exceed the United States' GDP in the next decade, got her thinking.
"I thought, this is bigger than just me wanting to study Chinese — this could really benefit me in my career," she said.
This confluence of personal interest and global relevance prompted Ferguson to apply for a Critical Language Studies (CLS) Spark scholarship, awarded by the U.S. Department of State for students studying Arabic, Chinese or Russian and administered by Drexel's Office of Global Engagement.
In August, she learned she had been awarded a scholarship for the 2022-23 academic year, which funds a year of continued online study, with lessons taking place over Google Classroom and other platforms, and emphasizes conversational skills with native speakers.
Ferguson's Spark-supported studies will begin during fall term while she works on a co-op assignment for a London-based investment management firm.
"They do a lot of work with emerging markets, and I'm really interested to see how that coincides with my interest in China," she says.
She also plans to apply for the CLS Program's intensive summer language institute, to be held in summer 2023, and will look for future opportunities to travel to China.
"Travel has really shown me how small the world is. When you're traveling and getting to know people in other places, you can always learn something new, or some new way of thinking, from someone else."