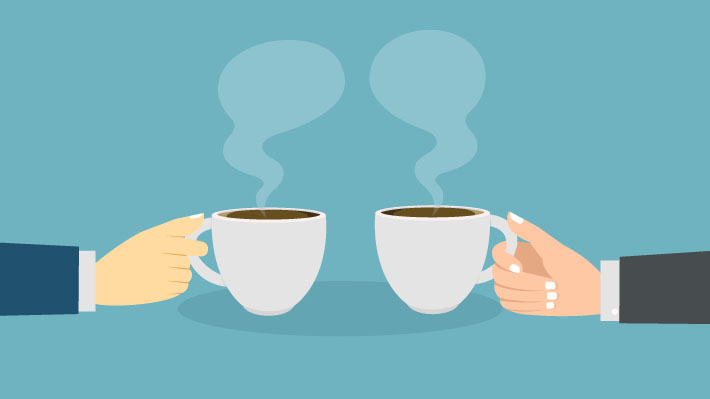 A Conversation With Ryan Savage, COO at VitaCup
September 1, 2020
To lead the transformation of supply chains into the next decade, professionals must identify the opportunities and challenges facing their supply chain processes and consider the resulting impact on the organization, its products and services, and its interactions with suppliers, customers and partners. Drexel LeBow interviews supply chain executives to learn about their roles, their current initiatives and practices, and the future direction of their organizations.
1. What are the key priorities and functions of your role as Chief Operating Officer at VitaCup?
As COO of VitaCup, I'm responsible for managing and overseeing:
All supply chain and fulfillment operations (purchasing, inventory, shipping, warehousing, etc.)
Cost savings and efficiency Initiatives
Product development (from idea creation to launch)
IT and Systems that drive the business
Human Resources
Reporting internally, to senior management, and board of directors
Assisting with financial planning, budgeting, forecasting
2. Can you describe the distribution model at VitaCup? What part is the most challenging?
We have four main business channels:
Direct to Consumer (Website)
Amazon
Retail/Wholesale - Accounts including Target, Walmart, Sprouts, Wholefoods, and many regional grocery stores
Hospitality - Office sales, hotels, and other B2B sales
The most challenging part of the distribution model is that each channel operates very differently, and inventory planning takes lots of coordination and communication amongst our teams. Our Amazon and D2C channels have a very high volume of orders but are small in individual order value and number of items per order. Our retail channel typically involves distribution by the pallet in full or partial truck loads, and while there are less transactions these orders often can be very high value and more complex. We also have six different warehouses that must have inventory so we can best coordinate distribution to each customer type.
3. How does VitaCup ensure the quality of coffees and teas in supply chain management?
All of our coffees/teas and any additives go through a quality control process with each of our manufacturers/suppliers. We monitor quality of the ingredients and all coffees/teas use GRAS (Generally Regarded as Safe) ingredients and are packaged in facilities that have certifications for food processing that are approved by the FDA. We have COA (certificates of authentication) for all raw materials and do regular lab testing on manufacturing batches and finished goods for efficacy, microbial and bacterial contamination. A small sample is kept from every manufacturing run that can later be tested or reviewed if necessary.
4. Specializing in vitamin-infused coffees and teas, VitaCup is uniquely positioned in the coffee market. What unique challenges does this bring to the organization's operations and supply chain management?
Different vitamins, superfoods, and other health supplements all have different shelf lives, minimum order quantities, regulatory requirements, material handling needs, and demand that changes based on consumer trends. It takes close coordination within our team being able to adapt as the market changes. For example, during the Covid-19 pandemic we've seen a huge increase in demand for products that strengthen the immune system and are in the process of launching an immunity blend coffee line. We also have to adapt to ever changing requirements of large retailers whether it be product, packaging style/size, and changes in their needs. Another area we need to be aware of is what competitors are or are not doing.
5. What are the most important skills for a recent graduate interested in working in operations and supply chain management?
I would suggest that graduates in supply chain and operations functions strive to always get a deep understanding of all facets of the industry or business they work in and be able to communicate cross functionally. Ultimately, they are the ones that have to execute the mission to make the business operate when it comes to purchasing, planning, manufacturing, and order fulfillment/distribution. Having a "can-do" attitude and being someone that is dependable and willing to go above and beyond to get the job done will always put a new graduate well ahead of their peers. In today's environment, being able to juggle multiple tasks, pay close attention to detail, and adapt to ever changing requirements will also be very helpful in their success. That includes looking at new technologies, automation, and outside the box thinking to continually improve their business to make it more efficient and competitive.
> Learn more about Drexel LeBow's MS in Supply Chain Management and Logistics program.