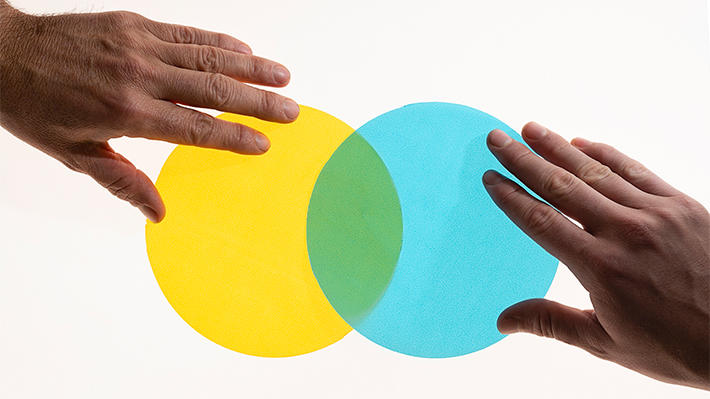 Visionary or Empowering? The Best Leaders are Often Both
How can you tell if someone is an effective leader? Look at who's following them and how well they understand the goal they're working toward.
That's one of the key findings from a recent study of leadership styles by Daan van Knippenberg, PhD, the academic director of Drexel LeBow's Institute for Strategic Leadership and one of the most-cited scholars in research on leadership.
Published in the journal Organizational Behavior and Human Decision Processes, the study by van Knippenberg and colleagues at the University of Potsdam and Erasmus University Rotterdam examined the impact of leadership styles on the performance of direct reports. The authors found that two differing styles of leadership — visionary and empowering —work together synergistically in addressing a key paradox: Maintaining control while simultaneously letting go of control.
"As soon as you have an organization of any size, you're dealing with certain fundamental paradoxes," van Knippenberg says. "You want to have a shared focus — which is a form of control — and you want to empower people."
He and his co-authors tested a model that predicts positive interactive effects of these two types of leadership on follower performance. In surveying 197 leader-follower dyads from a wide range of organizations in Germany, with a focus on mid-level leaders, the researchers measured task complexity, workload and decision-making autonomy, as well as other factors; additionally, both leaders and followers described the types of tasks with which they are charged.
"Having a clear sense of team or organizational goals and what they mean for one's own work does not just require receiving information about these goals; it also requires the motivation to carefully consider these goals and their implications for one's own job," the study notes. Goal clarity, in this case, is defined as the extent to which a follower knows exactly what his or her objectives are and what he or she should accomplish.
"In my mind, the core of effective leadership is the combination of building a shared sense of purpose and creating a situation such that people are proactive and empowered in pursuing that vision rather than reactive," van Knippenberg says.
This combination of styles creates a dynamic where leaders help followers to understand their organization's shared vision and give them the opportunity to decide for themselves how to approach or achieve it.
"That's more powerful than just being told to do something," van Knippenberg says. "This is why we argue it's a combination of visionary and empowering leadership, and not just visionary leadership, that leads to the highest goal clarity."
Van Knippenberg's article, "A Paradox Perspective on the Interactive Effects of Visionary and Empowering Leadership," appears in the November 2019 issue of Organizational Behavior and Human Decision Processes and is available online here.