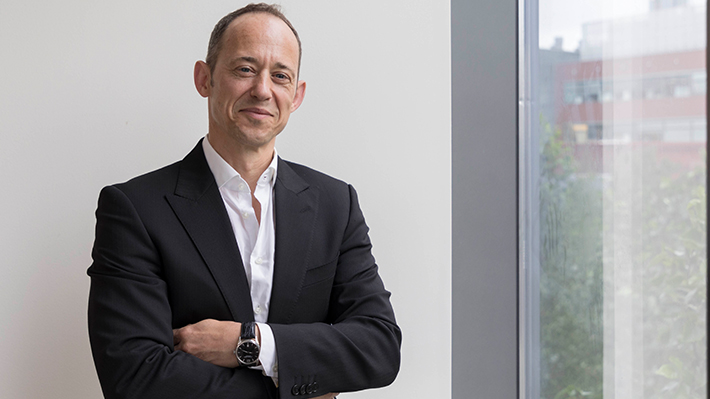 Top Leadership Researcher Joins Management Faculty
One of the world's top researchers on leadership joined the LeBow Management Department faculty this summer.
Daan van Knippenberg, PhD, comes to Drexel after 15 years as professor of organizational management in the Rotterdam School of Management at Erasmus University Rotterdam and will take on the role of Joseph F. Rocereto Professor of Management.
Van Knippenberg is one of the most highly cited researchers on the topic of leadership in business, having published over 200 scholarly articles, books and book chapters. His research focuses on team performance, leadership, creativity, innovation and diversity. He also serves as the co-editor of the Academy of Management Annals – the number one management journal focusing on evidence-based, integrative reviews – and was the founding editor of the Organizational Psychology Review.
At LeBow, van Knippenberg will teach courses focused on leadership and team performance in the MBA, Executive MBA and Executive Doctorate in Business Administration (DBA) programs as well as some executive education courses. He will also serve as the academic leader of the Institute for Strategic Leadership (ISL). In that role, he is tasked with growing the institute, clearly defining its mission and brand, overseeing ISL Fellows and guiding the research component of the institute.
He is excited to focus on teaching graduate and doctoral students at LeBow because he sees it as an opportunity for "direct knowledge transfer." It allows him to work with students on real-life problems they have experienced in the workplace.
He says he chose Drexel LeBow for this opportunity to focus on post-bachelor's level students but also because of the quality of life available in Philadelphia for him and his family, as well as the wonderful colleagues in the Management Department. He also believes these new opportunities at LeBow will push him out of his comfort zone.
His two daughters and wife Wendy van Ginkel joined him in his move. Van Ginkel will also join the Management Department as an associate professor in the winter 2018 term, bringing additional leadership expertise to the college.