Barbara Grein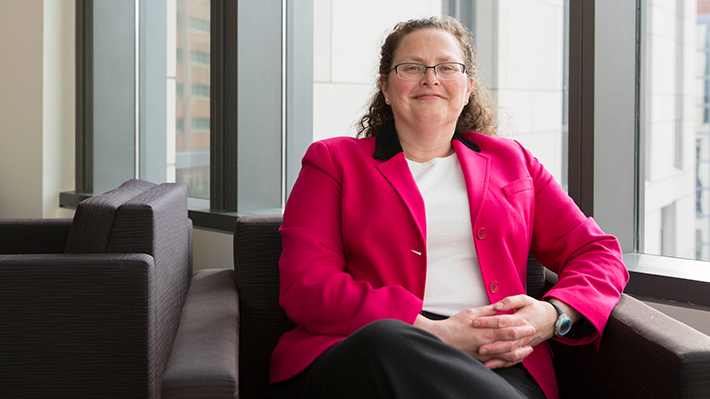 Barbara Murray Grein is Associate Professor and Head of the Accounting Department.
Dr. Grein's research focuses on questions fundamental to understanding the role of the auditor as financial intermediary and co-producer of financial statements as well as the structure of audits/audit firms. Her latest research is in the area of audit fee lowballing as well as audit firms' responses to fee pressure. She has published papers in the Accounting Review, Contemporary Accounting Research and Accounting Education: An international journal.
Consistent with her research interests, Dr. Grein has taught financial reporting and auditing classes in the undergraduate, masters of accounting, and PhD programs.
Areas of Expertise
Decision Making in Accounting and Auditing Environments
Executive Compensation and Corporate Governance
Financial Reporting
Selected Works
Articles
Grein, Barbara M., and Tate, Stefanie L., Monitoring by Auditors: Case of Public Housing Authorities. The Accounting Review 86 (Jul 2011): 1289-1319.
Grein, Barbara M., and Tate, Stefanie L., That's the Way the Cookie Crumbles: An Attribute Sampling Application. Accounting Education (Apr 2009):
Blouin, Jennifer, Grein, Barbara M., and Rountree, Brian R., An Analysis of Forced Auditor Change: The Case of Former Arthur Andersen Clients. The Accounting Review 82 (May 2007): 621-650.
Grein, Barbara M., Hand, John R., and Klassen, Kenneth J., Stock Price Reactions to the Repricing of Employee Stock Options. Contemporary Accounting Research 22 (Winter 2005): 791-828.
Education
BS Electrical Engineering - Bucknell University 1989
MS Accounting - Northeastern University 1991
PhD Accounting - University of North Carolina 2002

College News
Three teams of Drexel LeBow professors and students are dividing $30,000 in winnings for their proposed course innovations that take advantage of the technology and other enhancements featured in the College's new 12-story academic center opening this fall. Nearly two dozen teams competed in the Classroom ArchiTECH contest, including our very own faculty members, Barbara Grein, Hubert Glover and Jennifer Wright.