Benjamin Lev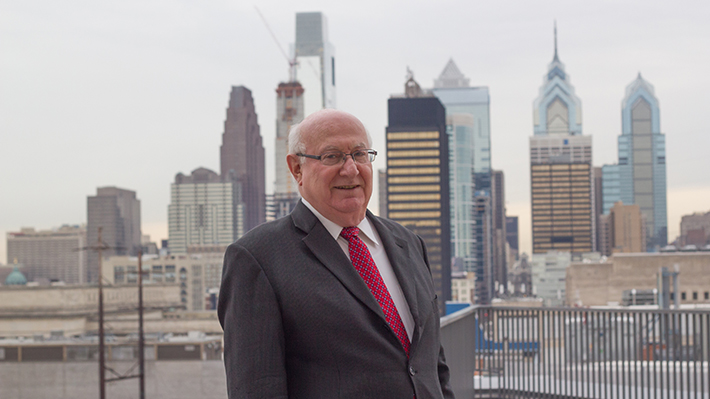 FACULTY APPOINTMENTS:
Trustee Professor, LeBow College of Business, Drexel University, 2014 - 2017; Department Head 2009-2014.
Professor, Drexel University, 2009 - present.
Professor, Department Head, Dean, School of Management, University of Michigan-Dearborn, 1990-2009. Emeritus professor since 2009.
Professor, Department Head, Management Department, Worcester Polytechnic Institute, 1987 90.
Assistant Professor, Associate Professor, Professor, Department Head, Temple University, Management Department, School of Business Administration, 1970 87.
Short appointments: San Jose State University; Tianjin University, Tianjin, China; Jiaotong University; The Wharton School, University of Pennsylvania; Tel Aviv University, Israel, 1974 75.
Vice President, TIMS, INFORMS. INFORMS Fellow.
Organized conferences: National ORSA/TIMS; INFORMS International; IFORS; ALIO-INFORMS; ICMSEM.
Editorship: EIC OMEGA; Co-EIC IJMSEM; Editorial Board Interfaces; IAOR; ORPJ; IIE-Transactions; ERRJ; JREPP, OR Journal.
Books Author or Editor 12.
Journal Articles: 80.
Conference committees: 40
Guest Speaker about OMEGA at 40 universities.
Areas of Expertise
Inventory Control
Mathematical Programming
Operations Planning and Scheduling
Selected Works
Articles
Books
Chapters
Grants
Presented Research
Proceedings
Editorial Board Service
Editor – OMEGA - The International Journal of Management Science, EIC, Elsevier (2017)
Editor – International Journal of Management Science and Engineering Management, Co-EIC, Taylor and Francis (2017)
Associate Editor – Interfaces, INFORMS (2017)
Associate Editor – International Abstracts of Operations Research , Palgrave (2017)
Associate Editor – Operations Research Perspectives Journal, Elsevier (2017)
Advisory Board Member – Financial Innovation, Springer (2017)
Associate Editor – Journal of Data, Information and Management , Springer (2017)
Editor – OMEGA - The International Journal of Management Science, EIC, Elsevier (2018)
Editor – International Journal of Management Science and Engineering Management, Co-EIC, Taylor and Francis (2018)
Associate Editor – INFORMS Journal on Applied Analytics (IJAA), INFORMS (2018)
Associate Editor – International Abstracts of Operations Research, Palgrave (2018)
Associate Editor – Operations Research Perspectives Journal, Elsevier (2018)
Advisory Board Member – Financial Innovation, Springer (2018)
Associate Editor – Journal of Data, Information and Management, Springer (2018)
Advisory Board Member – OPSEARCH, Operations Research Society of India, Springer (2018)
Advisory Board Member – Transactions on Neural and Fuzzy Computing, ICSES (2018)
Education
BS Mechanical Engineering - Technion Israel Institute of Technology 1964
MS Industrial Engineering - Technion Israel Institute of Technology 1968
PhD - Case Western Reserve University Cleveland, OH 1970

Professional Experience
Academic-Temple Univesity, Prof & Chair, Dep. of Mgmt. Philadelphia PA Jul 1970 - Jun 1987
Memberships/Board-International Abstracts of OR (IAOR), Editorial Board Member Jan 1983 - Dec 2021
Memberships/Board-Employee Responsibilities and Rights J. (ERRJ), Editorial Board Member Jan 1986 - Dec 2007
Academic-Worcester Polytechnic Institute, Prof & Head, Mgmt Dept. Worcester MA Jul 1987 - Jun 1990
Memberships/Board-Interfaces, published 700 book reviews, Editorial Board Member Jan 1988 - Dec 2021
Memberships/Board-Institute of Ind. Eng. (IIE-Transactions), Editorial Board Member Jan 1990 - Dec 2008
Academic-Univ. Michigan-Dearborn, Prof, Chair, Dean, School of Mgmt Dearborn MI Jul 1990 - Dec 2009
Memberships/Board-TIMS, Council Member Jan 1991 - Dec 1993
Memberships/Board-OR/MS Today, Editorial Board Member Jan 1992 - Dec 1993
Memberships/Board-TIMS, Vice President Meetings Jan 1993 - Dec 1994
Memberships/Board-INFORMS, Vice President Meetings Jan 1995 - Dec 1997
Memberships/Board-Journal of Operations Research, Editorial Board Member Jan 1996 - Dec 2006
Memberships/Board-OMEGA-The Int Jrnl of Management Science, Editorial Board Member - EIC Jul 2002 - Dec 2021
Academic-INFORMS, Fellow Aug 2003 - Dec 2021
Memberships/Board-Int. J. Mgmt Sci. Eng. Mgmt (IJMSEM), Editorial Board Member, Co- EIC Jan 2006 - Dec 2021
Memberships/Board-Int. Jrnl Resp. Empl. Pract.&Principles(IJREPP), Editorial Board Member Jan 2009 - Dec 2009
Memberships/Board-Operations Research Perspective Journal, Editorial Board Member Jan 2014 - Dec 2021
Academic-Minister of Science and Technology (MOST) Taiwan International Advisory Committee of IEM Program 2017-2019 Jan 2017 - Dec 2019
Academic-Sichuan University Business School External Reviewer for 20 Faculty Promotion to Full and Associate Sichuan, China Oct 2017 - Nov 2017
Academic-South West University of Finance and Economics, Chengdu, China Member/Advisory Board of School of Business Administration Nov 2017 - Oct 2020
Academic-Financial Innovation Member/Advisory Board Nov 2017 - Oct 2021
Academic-University of Missouri-St. Louis College of Business Administration External Elevator for Endowed Professorship St. Louis MO Jul 2018 - Jul 2018
Academic-Order of Canada Evaluation of a candidate who was appointed to the Order of Canada Ottawa, Canada Aug 2018 - Aug 2018
Academic-Tulane University School of Medicine Recommendation letter for Professor in the Department of Medicine Tulane LA Sep 2018 - Sep 2018
Academic-Sichuan University Business School External Reviewer for 8 Faculty Promotion to Full and Associate Chengdu, China Oct 2018 - Nov 2018
Academic-OPSEARCH (Operations Research Society of India Journal) Member/Editorial Board Nov 2018 - Dec 2021
Academic-Journal of Data, Information and Management (JDIM) Member/Editorial Board Jan 2019 - Dec 2024
Academic-Journal ICSES Transactions on Neural and Fuzzy Computing Member/Editorial Board Apr 2019 - Dec 2021
Academic-Cognitive and Decision-Making Research Center Member Sichuan University, Chengdu, China Apr 2019 - Dec 2021

Awards
2019 Advisory Board, Smart Technology and Sustainability Research Center, Chengdu, China, 2019-present (University of Electronic, Science and Technology)
2018 Advisory Board, School of Business Adm 2017-2020 (South West University of Finance and Economics, Chengdu, China)
2018 Honorary Professor, 2019-present (Xidian University, Xian, China)
2018 International Advisory Committee of IEM Program, 2019 (Minister of Science and Technology (MOST), Taiwan)
2017 Adjunct Professor 2017-2020 (Beijing Jiaotong University)
2017 Adjunct Professor 2018-open (Nanjing University of Information Science and Technology)
2017 Visiting Professor 2017-2020 (Chengdu University)
2017 Trustee Professor 2014-19 (Drexel)
2017 Honorary Professor 2018-open (Nanjing Audit University)
2017 Adjunct Professor 2018-2020 (Nanjing University of Aeronautics and Astronautics)
2016 PhD committee of Nuno Alexandre Correia Matins Cavaco (Universidade Nova de Lisboa, Lisbon, Portugal)
2016 Interview by Jeff Camm, (only 26 INFORMS members were interviewed) (INFORMS)
2015 Nominated Prize (ICMSEM)