Christopher Finnin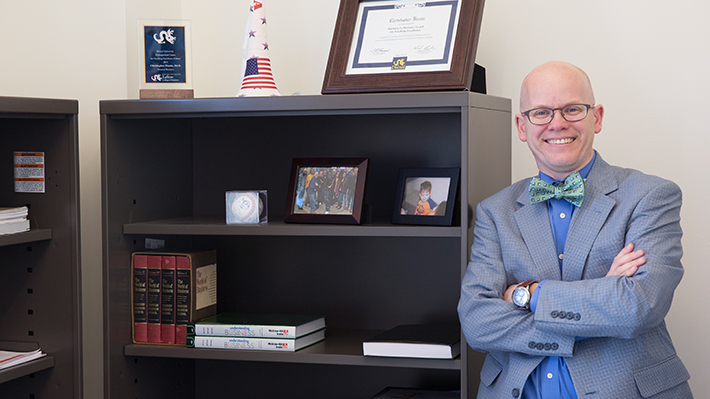 Areas of Expertise
Business Education
General Business
strategy implementation
Technology Commercialization
Technology Entrepreneurship
Selected Works
Presented Research
Finnin, Christoper, D'Angelo, Dana C., and Wright, Jennifer, Electronic Portfolios & Student Perceptions of Learning, Lilly Conference on College & Univ Teaching: Bethesda, Md, (Jun 2011):
Finnin, Christoper, and D'Angelo, Dana C., WAKE UP! Engaging Students in Large & Smal…, Teaching Academic Survival Skills: Ft Lauderdale, Fl, (Mar 2011):
Education
BS Business Administration/Marketing - Kutztown University of Pennsylvania 1993
MBA - Eastern University 2000
N/A Six Sigma Green Belt - Villanova University 2003
EdD Educational Leadership & Management - Drexel University Philadelphia, PA USA 2015

Professional Experience
Corporate-Rittenhouse Book Distributors, Inc. Electronic Services Manager Sep 1993 - Dec 1999
Corporate-Half.com by eBay Manager, Strategy & Planning Jan 2000 - Oct 2004
Academic-LeBow College of Business Adjunct Faculty Jan 2000 - Jun 2007
Corporate-Start-Up Mode Founder Nov 2004 -
Academic-Instructor LeBow College of Business, Drexel University Aug 2007 - Jun 2008
Academic-LeBow College of Business, Drexel University Director, General Business Studies Philadelphia PA Jul 2008 -

Awards
2018 Fall Term Teaching and Learning Conference Award (Drexel University)
2015 Dean's Distinguished Teaching Fellow, CTE (LeBow College of Business)
2010 Barbara G. Hornum Award for Teaching Excellence (Drexel University)
2009 Teaching Excellence Award (Drexel University's LeBow College of Business)

College News
Drexel's Office of the Provost recognized Yoto Yotov, Chris Finnin and Frank Linnehan in the areas of teaching, scholarship and professional service.
New tool streamlines end-of-term grade submission and double checks for errors.
LeBow's Business Learning Community incorporates a number of innovative educational "high-impact practices" identified as greatly impacting student success.