Eydis Olsen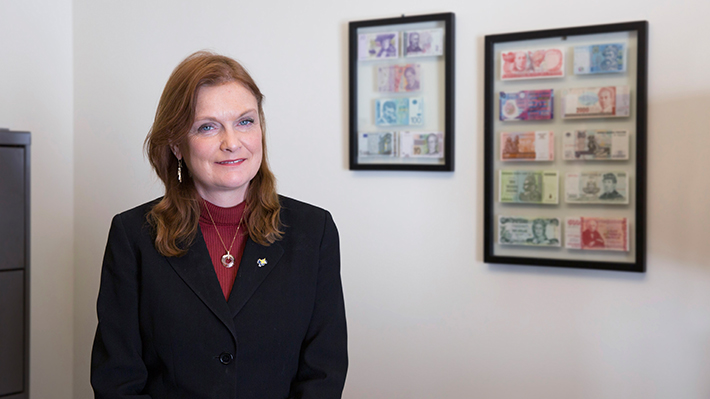 Professor Olsen received her MAIS (MA in International Services) from American University in Washington DC and is an alumna of Drexel University. After a career in international banking, she has been a faculty member at Drexel since 2004, specializing in international business.
Areas of Expertise
Financial Institution Management
International Finance
Macroeconomics
New Markets in Emerging Countries
Politcal Economy
Selected Works
Cases
Olsen, Eydis E., "The Icelandic Financial Crisis." Global Business, Ed. Mike Peng. Florence, KY: Cengage - Southwestern, (Forthcoming) 10.
Manuals & Guides
Olsen, Eydis E., Cases and Class Work for International Business, Dubuque, IA: Kendall Hunt Publishing, (Forthcoming)
Education
BA Languages, World History and World Literature - College of Breidhold Iceland 1987
BS International Area Studies - Drexel University Philadelphia, PA USA 1991
MA International Relations / Political Economy - The American University Washington, DC USA 1993

Professional Experience
Corporate-First Union Financial Corporation / UK Branch International Banking Officer / Country Risk Manager Philadelphia PA Sep 1993 - Jul 1998
Other -CWM Wood Windows, Bryn Mawr PA / San Jose, Costa Rica, 2003 - 2004 Consulting - International business development and restructuring Bryn Mawr / San Jose PA Sep 1998 - Dec 2004
Academic-Drexel University Faculty as of 2006 - Adjunct 2004-2006 Philadelphia PA Jun 2004 -
Academic-Rutgers University Adjunct Camden NJ Sep 2004 - Dec 2006

Awards
2009 Excellence in Teaching Award - in the field of Economics and International Business (Drexel University - LeBow College of Business)