Frank Linnehan, PhD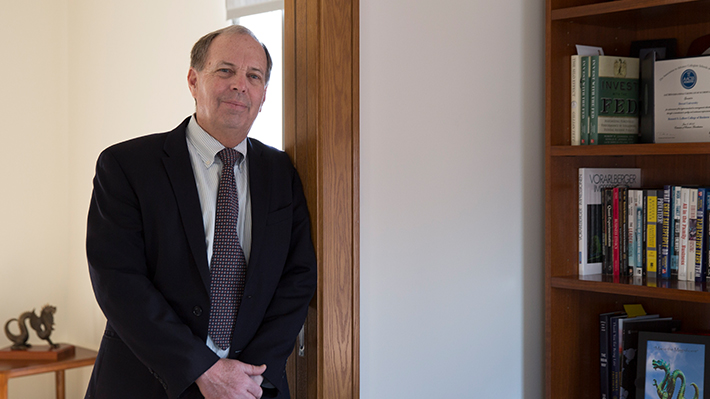 Areas of Expertise
Diversity
Human Resource Management including Personal and Labor Relations
Leadership
Mentoring and Coaching
School-To-Work
Education
BA Economics - State University of New York, Binghamton 1973
MBA - Pepperdine University 1983
PhD Human Resources Administration - Temple University 1995

Professional Experience
Corporate-GE Capital Manager-Employee Relations Newport Beach CA Nov 1973 - May 1984
Corporate-Meritor Savings Bank SVP-Human Resources Philadelphia PA May 1984 - Aug 1990
Memberships/Board-Philadelphia Academies, Inc Board of Directors Philadelphia PA May 1989 -

Media Mentions
via NPR
Vice Dean Frank Linnehan, Ph.D., was quoted in an NPR segment produced by WBUR in Boston about how colleges can deepen their brands by building satellite campuses in other states. Linnehan offered the following questions to help frame the discussion for institutions considering branching out: "How do you establish the brand? How do you make the economics work? And what is the purpose of being there."
via Inside Higher Ed
Frank Linnehan, Ph.D., interim executive director of the Sacramento Center for Graduate Studies, was quoted in an Inside Higher Ed story about Northeastern University opening a graduate campus in Charlotte, N.C. Linnehan discussed establishing Drexel's brand thousands of miles from the original Philadelphia campus.
via CNN.com
Frank Linnehan, PhD, associate dean at Drexel's LeBow College of Business, was quoted in a CNN.com article about the efficacy of online mentoring.
College News
Drexel's Office of the Provost recognized Yoto Yotov, Chris Finnin and Frank Linnehan in the areas of teaching, scholarship and professional service.
Beginning in fall 2017, Drexel University's LeBow College of Business began offering a new MBA curriculum aimed at providing greater focus on problem solving that can be applied across a wide range of industries as well as more opportunities for customization.
Philip Barasa worked hard and tapped his LeBow network to fund a co-op that took him across the globe to Australia.