Joan Weiner, PhD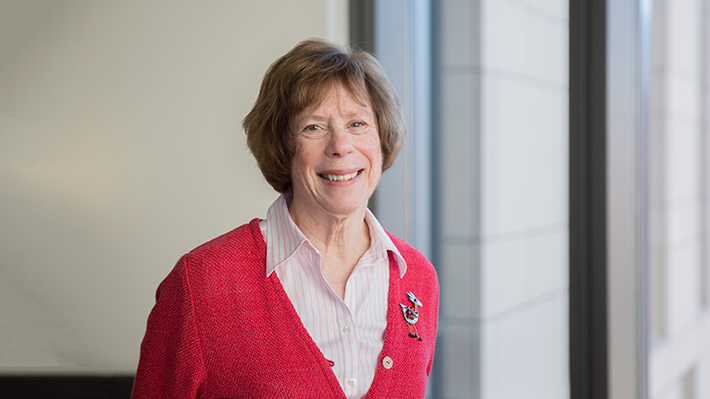 Selected Works
Articles
Weiner, Joan, Farber, NJ, Roche, CV, Aboff, BM, and Collier, VU, When the patient does not pay: a survey of primary care physicians.. Medical Care 48 (Jun 2010): 498-502.
Weiner, Joan, Farber, Neil, Jordan, ME, Collier, VU, and Boyer, EG, Primary care physicians' decisions about discharging patients from their practices. J. General Internal Medicine 23 (Mar 2008): 283-287.
Boyer, G E., Farber, N, Robinson, E, and Weiner, Joan, Trouble on the Wards: How Internal Medicine Residents Resolve Conflict With Attendings. Education Evaluation and Policy Analysis 65 (Sep 1990): 713-715.
Chapters
Boyer, G E., and Weiner, Joan, "Meet Darth Vader: An exercise in values clarification." Organizational Behavior: Experiences and Cases, Ed. Marcic Dorothy, Joe Seltzer. Cincinnati, OH: South Western College Publishing, (1997):
Thompson, James, and Weiner, Joan, "Planning as a tool for building learning capacity." Managing in organizations that learn, Ed. Cavaleri and David Fearon. (1996):
Boyer, G E., Seltzer, J, and Weiner, Joan, "Red & Blue Attitude Patterns." Organizational Behavior: Cases & Problems, Ed. Dorothy Marcic. (1995):
Presented Research
Weiner, Joan, Narayanan, V.K., and Dalcher, Darren, Qualitative Research: Achieving the Potential, EAMI: Dubrovnik, Croatia, (Jun 2019):
Weiner, Joan, Zidulka, Amy, Riker-Munro, Carolin, and Kazer-Mitchell, Ingrid, Leverging the Learning of Online Learning: Stories and Discussion, OBTC: Nashville, Tn, (Jun 2014):
Weiner, Joan, Fearon, David, Meisel, Stephen, and Mirchandani, Dilip, Digital Technology - MOOCs, Facebook, Linked In, You Tube: Implications for the Future of Management Education, Eastern Academy of Management: Newport, RI, (May 2014):
Sleeth, Randall, Weiner, Joan, Dunham, Randall, Champoux, Joseph, and O'Neill, Bonnie, Teaching with Technology: Asking the Right Questions with and about Technology, Academy of Management: Anaheim, Ca, (Aug 2008):
Farber, Neil, Aboff, BM, Collier, V, Roche, , Weiner, Joan, and Boyer, EG, When the Patient does not pay: a survey of primary care physicians, (Oct 2007):
Keidel, Robert, and Weiner, Joan, ENABLING MORE COMPLEX COGNITION IN TURBULENT ENVIRONMENTS: THE CONTRIBUTION OF SOCIO-ECOLOGICAL THINKING, Academy of Management: Philadelphia, Pa, (Aug 2007):
Sleeth, Randell, Weiner, Joan, Dunham, Randell, and Armstrong, Deb, Teaching Well With Technology: helping students do good as managers, Academy of Management: Philadelphia, Pa, (Aug 2007):
Education
MBA - The Wharton School, University of Pennsylvania Philadelphia, PA USA 1976
PhD Social Systems Sciences - The Wharton School, University of Pennsylvania Philadelphia, PA USA 1981

Awards
1997 fellow (Fellow, Eastern Academy of Management)