Lawrence Duke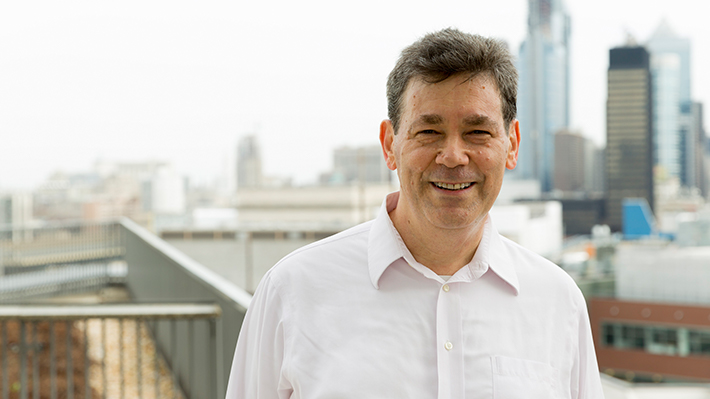 Lawrence Duke is a Clinical Professor and also serves as a faculty advisor to the MS Marketing program. His research focuses on marketing ethics, quality, digital, and global marketing and finance. He teaches courses in digital marketing, marketing strategy and planning, global marketing, and international business. Prior to becoming a business professor, he was a senior executive in international finance and marketing. He has twenty years of experience in the public and private sectors, including positions at Citigroup, Nomura, State Street, and the International Monetary Fund (IMF) and as a US naval officer.
Areas of Expertise
Global Capital Markets
Global Marketing
Marketing Strategy
New Markets in Emerging Countries
New Media Marketing
Selected Works
Articles
Duke, Lawrence K., and Upadhyay, Arun, Drivers of Investment and Marketing Performance: Implications for Mutual Fund Management. Journal of Investing 15 (Jun 2006): 107-111.
Duke, Lawrence K., and Taylor, Christopher J., Global Industry Analysis: A New Framework for Equity Fund Management. Journal of Investing (Jan 1994):
Duke, Lawrence K., and Papaioannou, Michael G., The Internationalization of Emerging Equity Markets. Finance and Development (Sep 1993):
Duke, Lawrence K., and Papaioannou, Michael G., Accessing Emerging Stock Market: Prerequisites for International Investors. Journal of Investing (Jul 1993):
Duke, Lawrence K., and Papaioannou, Michael G., The Use of Options in the Performance of a Global Bond Portfolio. Journal of Investing (Apr 1993):
Chapters
Duke, Lawrence K., "Aligning Analytics with Marketing Strategy: Using Analytics to Drive Marketing Strategy with New Media Applications." Aligning Business Strategies and Analytics, Vol. 1 in Advances in Analytics and Data Science,, Ed. Anandarajan, Murugan and Harrison, Teresa D. (Eds). New York, NY: Springer, (2019): 177-194.
Duke, Lawrence K., and Papaioannou, Michael G., "Patterns of Development in Emerging Capital Markets." Emerging Market Portfolios, Chicago, IL: Irwin , (1997): 15-37.
Duke, Lawrence K., and Tsetsekos, George, "Derivatives in Emerging Markets." Emerging Markets Portfolios, Chicago: Irwin Professional Pub., (1997): 215-229.
Supplements
Duke, Lawrence K., Global Marketing Management, 4th edition, "Powerpoint slides." New York, NY: John Wiley & Sons.
Education
BS Mechanical Engineering - Massachusetts Institute of Technology, Cambridge, MA 1978
MBA Finance and International Business - Harvard Business School, Boston, MA 1984

Professional Experience
Other -US Navy (Nuclear power-trained CEC Officer) Lieutenant, Civil Engineer Corps, U.S.N. Jun 1978 - Oct 1982
Corporate-Citigroup, Midland (now HSBC), International Monetary Fund, Nomura Sec., State Street Boston Corp. Senior international management positions Jun 1984 - Nov 2002
Academic-The Journal of Investing Editorial Review Board member New York NY Jan 1992 -
Memberships/Board-Local/Regional and international companies Advisor Jun 2004 -
Academic-Drexel Investment Group Faculty adviser Nov 2006 - Oct 2012
Academic-Net Impact LeBow Faculty adviser Aug 2011 -
Academic-Drexel University Veterans Task Force Faculty representive Philadelphia PA Jan 2012 -
Memberships/Board-Tech2Educate Board member Philadelphia PA Feb 2013 - Feb 2016
Memberships/Board-Market Atlas, LLC Advisor Oakton VA Jul 2014 -

Awards
2013 Teaching Excellence Award (LeBow College of Business)
2013 ArchiTech Technology and Teaching finalist (LeBow College of Business)
2012 President's award nominee for civic engagement (Drexel University)
2008-2011 Distinguished Teaching Fellow, Center for Teaching Excellence (LeBow College of Business)
2007-2008 Teaching Excellence Award (LeBow College of Business)

College News
When New Media Marketing, a digital marketing overview course, launched at LeBow in 2012, it was met with intrigue both on campus and online. The hybrid class features digital marketing concepts, frameworks, best practices and real-world case studies from local and national experts in the space.
For the fifth year in a row, the Japan America Society of Greater Philadelphia asked a group of LeBow MBA students to conduct market research for its lovely and lively Subaru Cherry Blossom Festival, a celebration of the coming of spring and Japanese food and culture with 12 days of events all over the city and suburbs.
Drexel LeBow recently honored several faculty members, Ph.D. students and staff with awards for their outstanding teaching and research.