Mian Dai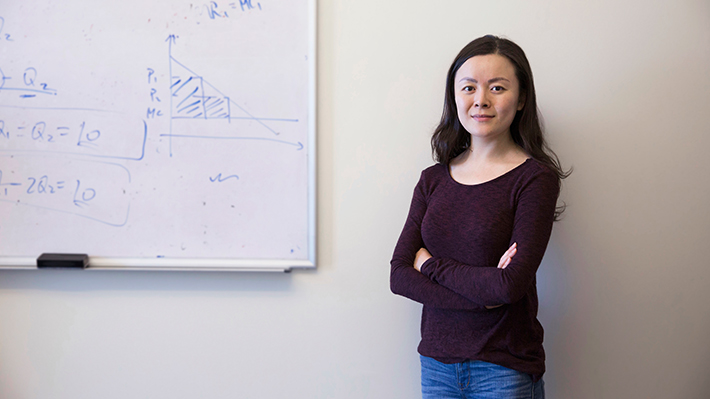 Professor Dai received her PhD from the Northwestern University. Her primary research interests are empirical industrial organization and applied econometrics. Her research aims to understand competitive strategies and market mechanisms in various sectors, including airline, health care and venture capital markets.
Areas of Expertise
Applied Econometrics
Industrial Organization
Selected Works
Articles
Dai, Mian, and Tang, Xun, Regulation and Capacity Competition in Health Care: Evidence from U.S. Dialysis Markets. Review of Economics and Statistics 95 (Winter 2015): 965-982.
Dai, Mian, Yotov, V. Yoto, and Zylkin, Thomas, On the Trade-diversion Effects of Free Trade Agreements. Economics Letters 122 (Feb 2014): 321-325.
Dai, Mian, Product Choice under Price Regulation: Evidence from the Out-patient Dialysis Market. International Journal of Industrial Organization 32 (Jan 2014): 24-32.
Dai, Mian, and Yuan, Yuan, Product Differentiation and Efficiencies in the Retail Banking Industry. Journal of Banking and Finance 27 (Dec 2013): 4907–4919.
Education
BS Computer Science and Economics - California Institute of Technology Pasadena, CA 2003
PhD Managerial Economics & Strategy - Northwestern University Evanston, IL 2008

Awards
2013 Excellence in Research Award (Drexel Univeristy)

College News
Drexel LeBow recently honored several faculty members, Ph.D. students and staff with awards for their outstanding teaching and research.