Noor Jemy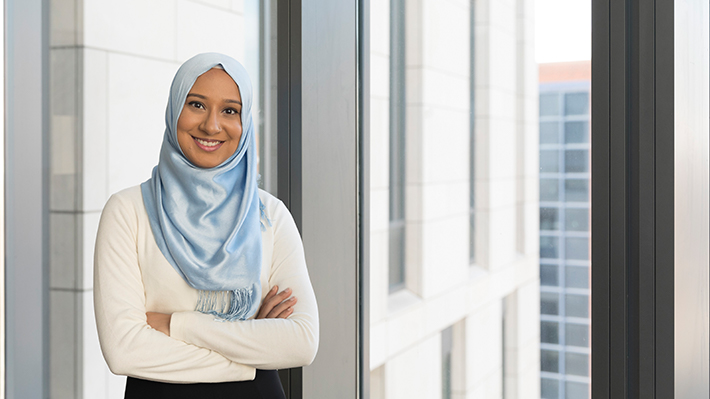 Noor Jemy is the Program Manager for Graduate Student Services at Drexel LeBow College of Business. She is an enthusiastic higher education professional with demonstrated leadership in graduate academic affairs and advising. She is skilled in student counseling, program development, and communications. Noor is a strategic problem-solver, an empathetic communicator, and a servant leader with a thirst for knowledge and new experiences. She devotes herself to building resilient communities and engaging society through creative placemaking, activated programming, leadership development, and diverse & inclusive initiatives.
Noor is also a #DoubleDragon, having graduated from Drexel with a MS in Urban Strategy 20' and a BS in Health Services Administration 16'. She is the former president of the Philadelphia Muslim Student Associations Council (PMC) and co-founder & former Marketing Chair of ICNA Relief's Social Health and Medical Services (SHAMS) Clinic. In her spare time, Noor is a freelance graphic designer who prides herself in her work with underfunded nonprofits in developing marketing material that engages the communities the organizations serve. When she is not working or volunteering, Noor loves to read fiction, engage in knowledge sharing of all forms, and watch mystery television series.
College News
Ghayeb shares fond memories from his time at LeBow and how his master's degree studies gave him a new outlook and career philosophy.