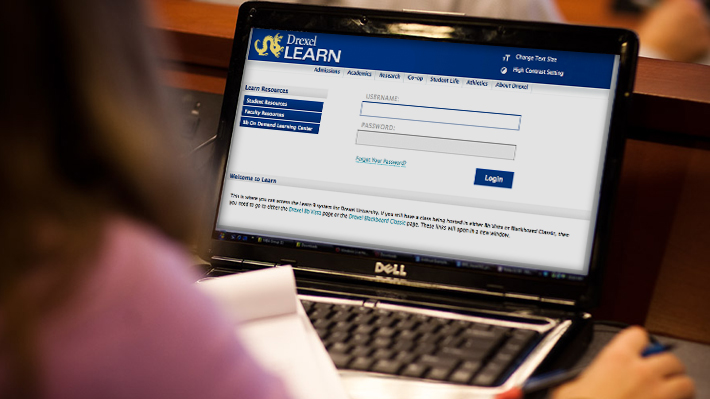 Drexel LEARN is a Learning Management System (LMS) that puts you in the driver's seat with each class you take here at Drexel.
Once you enroll in your courses, you will be granted access to each class in Drexel LEARN. Your instructors have the ability to post course materials and activities — including class discussions, class assignments and exams, which will automatically show up on your personal dashboard. If you need to check a course syllabus and don't have a printed copy, the file can be downloaded 24/7 from Drexel LEARN.
In addition to course content, Drexel LEARN gives you 24/7 access to your class materials, announcements, messages and grades — allowing you to efficiently manage your coursework in one, easy-to-use online platform.
Many students say taking classes with an online tool such as Drexel LEARN help prepare them for a global work environment where e-mail, webinars and live messaging are often primary means of communicating with colleagues, clients and vendors.
Drexel LEARN can be accessed at http://learn.drexel.edu/.
LeBow's Office of Instructional Technology handles all support and troubleshooting of Drexel LEARN for business courses.