Engagement and Institutional Advancement Staff
Staff
College Engagement Staff
Our team is focused on building impactful programs, events, and initiatives to engage our accomplished LeBow alumni community with our students and faculty. We develop and implement strategies for broadening the reach of alumni engagement and engage prospective donors to help them craft investments that best meet their philanthropic interests and financial objectives.
We are committed to fostering ways to achieve LeBow's bold vision through captivating programming and philanthropy that aim to ensure our alumni stay connected and so our students continue to have a remarkable educational experience. To become more involved in the LeBow network please do not hesitate to reach out to us.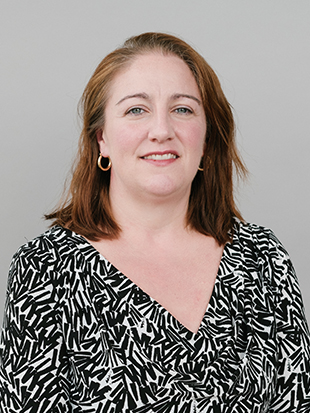 Senior Director, Alumni Relations and Engagement
Alumni Relations and Engagement
Currently serving as the senior director for Drexel LeBow's office of Alumni Relations and Engagement, Cassie is responsible for overseeing alumni engagement and special projects for the College. She collaborates with alumni, students, faculty, and members of the business community to create exceptional opportunities and outcomes for all LeBow College constituents. By creating forums in which these varied constituents can connect, career and educational opportunities for students increase; more research opportunities for faculty and students become available; and lifelong learning opportunities for alumni and members of the community are created. Under Cassie's leadership, the College has increased alumni engagement, in part by creating numerous affinity groups such as the Drexel LeBow Black Alumni Network; the Drexel LeBow Alumni Association; and the Drexel Women in Business Advisory Council. She also works closely with the Dean's Advisory Board and the Executive MBA Alumni Board to bring volunteer and mentorship opportunities to the College's varied alumni base. In collaboration with the College's boards and councils, students and faculty, Cassie helps to develop quality programs and events that provide inside industry knowledge for students and academic opportunities for alumni and industry partners. She has been with Drexel LeBow since 2008 in roles of increasing responsibility.
More recently, Cassie has been appointed as interim director of the Raj & Kamla Gupta Governance Institute. In this role, she will oversee the Institute's programming and educational initiatives, as well as constituent engagement and the Institute's own advisory board matters.
In addition to her role at Drexel, Cassie served for two as years as the executive director of the National Association of Corporate Directors Philadelphia Chapter. She provided support to the Chapter via membership growth and retention, program development, sponsor support, board structure, and administration to fulfill the mission and vision of the NACD Philadelphia Chapter.
Cassie graduated from the University of Delaware with a Bachelor of Arts in French Language and Literature and from Drexel University with a Master of Business Administration. She resides in Philadelphia, Pennsylvania with her son; and when not on Drexel campus, you can find her travelling, hiking, listening to music, and watching independent films.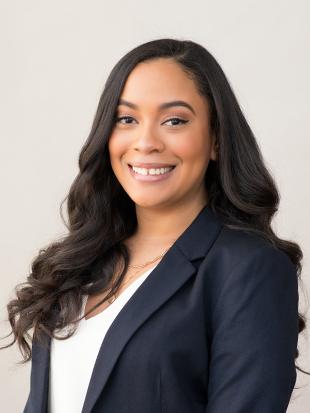 Program Manager
Alumni Relations and Engagement
Yasmeen is the Program Manager of Alumni Relations and Strategic Engagement. In her role, she develops programming and engagement opportunities for LeBow's global alumni network. She serves as the advisor for the Drexel Women in Business student organization and works collaboratively with faculty, staff, students, and other campus partners to inspire alumni and student engagement.
Yasmeen has been intentional about advancing representation and played a key role in launching the Drexel LeBow Black Alumni Network (DLBAN), currently managing the leadership board.
In addition to her role, Yasmeen was appointed by the dean to serve as co-chair of the Drexel LeBow Diversity, Equity, and Inclusion (DEI) Action Group after previously leading the student support and recruitment and retention committees within the Action Group. As co-chair, she works collaboratively with colleagues to provide leadership for the implementation of the college's DEI strategy to progress toward achieving its goals of advancing access and equity, recruiting and retaining a diverse student body, and supporting an inclusive campus culture.
Yasmeen is a Drexel alumna and earned her Bachelor of Science in Communication at Drexel University's College of Arts and Sciences. She is currently pursuing her Master of Science in Higher Education Leadership with a concentration in student development and affairs at Drexel's School of Education.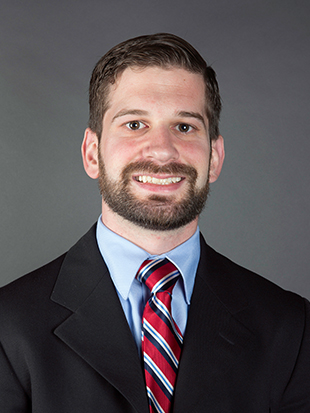 Assistant Director
Alumni Relations and Engagement
Institutional Advancement Staff
Drexel LeBow's Office of Institutional Advancement is dedicated to building unique and lasting connections with the Drexel LeBow alumni and our greater community. We foster these relationships to enable our alumni, parents and prospective donors to help us create new opportunities and initiatives for our students.