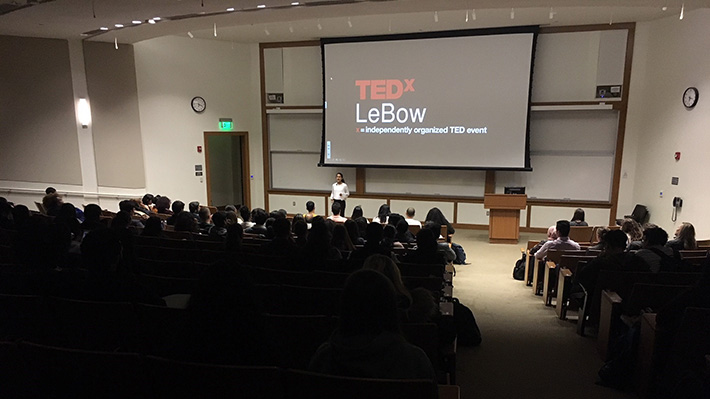 LeBowX provides a platform for LeBow community members to present a 10-minute, TED Talk-inspired presentation focused on diversity, equity and inclusion. Eligible speakers include LeBow undergraduate students, graduate students and alumni.
LeBowX is hosted twice a year, in the fall and spring terms. Please check back for upcoming event dates.
Speaker Requirements
Speakers must be a currently enrolled LeBow undergraduate or graduate student.
Students will have 15 minutes to speak about the topic of their choice (within reason and as long as it fits the Diversity and Inclusion Group's mission).
Potential speakers must submit an essay as to why they feel passionately about a certain topic, why they want to share their story and an abridged version of their speech.
Speech Considerations
Each speaker is encouraged to think critically about the meaning of diversity and inclusion and what makes them passionate about the topic. While a fully developed speech is not required for consideration a comprehensive understanding of how diversity and inclusion has played a role in your life and story will be required for submission.
Resources and incentives available to student speakers
3-4 mentors from DIG (Diversity and Inclusion Group) committee
Public speaking coach/sessions from former LeBowX student speakers
Rehearsals in front of DIG committee to provide constructive feedback
Speeches will be live streamed on YouTube, proving students with a great media spotlight for their LinkedIn profiles
Previous LeBowX Events
For a full recap of previous LeBowX events please visit the links below: