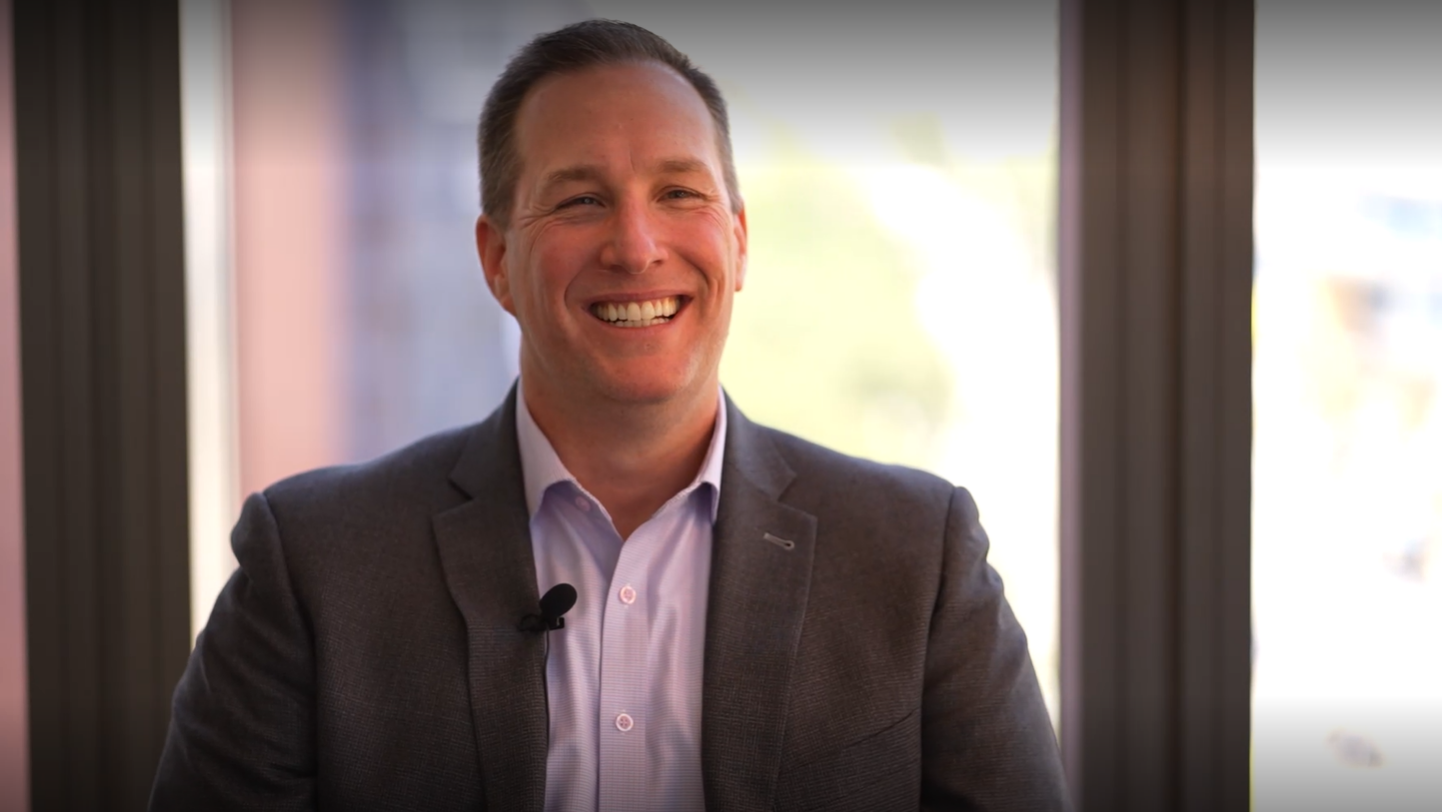 Steve Washkalavitch, '15
Executive MBA
In 2013, Steve Washkalavitch, EMBA '15, was wearing multiple hats serving as vice president of a small family business, Longacre Appraisal & Adjustment Service, Inc. With a goal to help grow the company, he enrolled in Drexel's LeBow College of Business Executive MBA program (EMBA), and little did he know at the time where this experience would take him.
"There is no doubt, I would not be where I am today, in the role I am in, if not for completing Drexel's EMBA program," said Washkalavitch. "The greatest soft skill I gained from my time here was confidence."
That confidence led Steve to venture out on his own, starting his own business while in his first year of the EMBA program.
"I wouldn't have been able to make that transition or have the confidence to launch my own business had I not been here to leverage the tools this program provides," he said. "From the first class I was learning and growing soft and technical skills that I was able to leverage and apply directly to my job."
Upon graduating in 2015, Steve began working at the Graham Company and in the summer of 2019, he earned an executive position for an international company. Today, Steve is senior vice president at Marsh, the global leader in insurance broking and risk management. His ascend to the top has been a product of self-reflection and a desire to improve. He is no stranger to hard work and appreciates the grind. He attributes his grit and tenacity to succeed to his love for the game of hockey. He grew up playing in the streets of Southwest Philadelphia and eventually played collegiately for Neumann University. Despite his busy schedule, Steve makes time to give back as he continues to coach youth hockey and he also has served as president of Drexel's Executive MBA Alumni Board.
"To me, networking has become about how I can help other people," said Washkalavitch. "Coming here to give back to other students who are looking to take their careers to the next level has been rewarding and that's why I remain involved and part of the Drexel family."
Why I chose Drexel's EMBA Program:
Drexel's EMBA program, as opposed to a regular MBA, is more pragmatic. You are learning from professors who are not only doing research, but here we have real-world experts come in from industry to teach in our classes. Instead of doing all our learning from a book, we discuss current industry problems with top level executives who have just dealt with these issues so contextually it is relevant, present-day material that constantly evolves to meet the moment.
The Drexel Network:
Drexel had everything I was looking for when researching EMBA programs. There are Drexel alumni and Drexel EMBA alumni at high level positions in every business throughout the city of Philadelphia, the country and across the world. While in the EMBA program, you have a great opportunity to engage and immerse yourself with your cohort. It was an intimate learning environment that cultivated building relationships, constant knowledge exchange and the relationships I formed with my classmates I still have to this day, and they have impacted my career.
International Residency:
The international residency was one of my favorite parts of the EMBA program. My cohort had the opportunity to visit Peru. In addition to seeing the country's beauty and history at places like Machu Picchu, we met with a variety of different businesses, learning how they operate and to do that with your cohort, who you spent the last year and a half with was the cherry on top of the EMBA program. It is experiential learning at it's best.