Incoming First-Year Student Events
Welcome, incoming first-year students! Drexel LeBow is proud to welcome you to our diverse community, and we are committed to bringing you the best the College has to offer through our virtual programming. From chats with the dean and a virtual speaker series to trivia nights and more, you'll have plenty of opportunities to connect with LeBow students, faculty and staff.
The LeBow First-Year 15 Event Series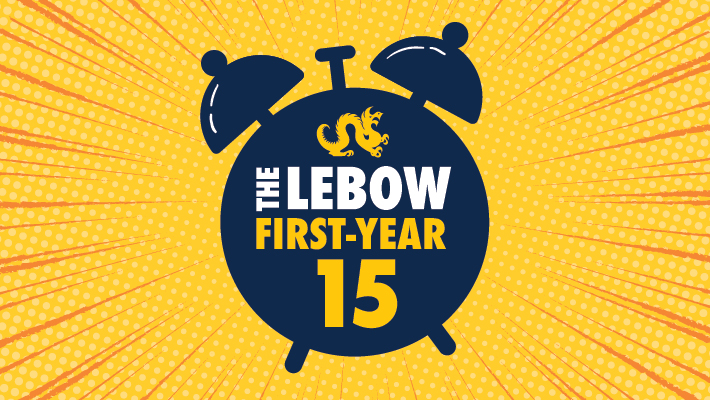 As an incoming first-year student this fall, we invite you to participate in The LeBow First-Year 15, a series of 15-minute, virtual events that will provide you with quick, bite-sized information about student life at LeBow! You'll have the opportunity to make new connections and meet your future classmates.
LeBow First-Year 15 topics include:
Aug 6: Meet Peer Leaders
Aug 20: What Should I Bring?
> Register for the LeBow First-Year 15 Event Series
Once you have created your account and registered for the event series, you will be able to set reminders for any of the below sessions you would like to attend:
Meet Peer Leaders
Friday, August 6 at 11 a.m. EDT
The best way for incoming first-year students to learn the ropes is to learn from other students who have just been there themselves. Peer Leaders are outstanding second-year students from around the world who are here to advise incoming freshmen prior to the start of the school year. Meet Peer Leaders before your arrival this fall!
What Should I Bring?
Friday, August 20 at 2 p.m. EDT
We shared how you can get involved once you arrive. Now, what should you bring? Meet with LeBow students as they share recommendations on what to pack to help with your transition from high school into our business-oriented college community, including how to dress for success!
LeBow Sneak Peak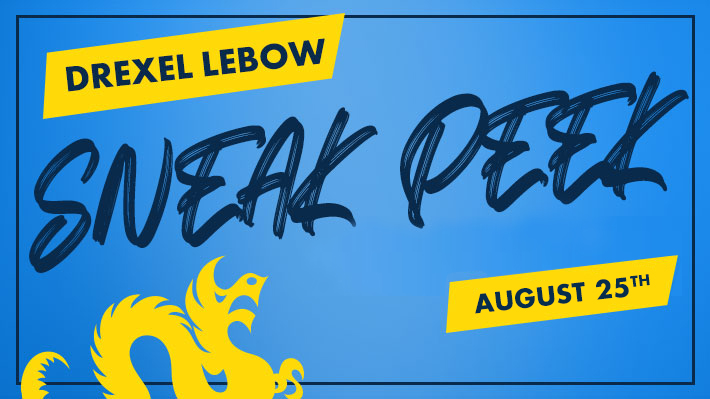 Wednesday, August 25, 2021
Sessions at 10 a.m., 11 a.m., or 12 p.m.
Join us on campus for the LeBow Sneak Peek on Wednesday, Aug. 25, to get answers to last-minute college questions, learn more about the support and community you'll find at LeBow and take a tour of the state-of-the-art Gerri C. LeBow Hall. This event will include conversations with the first-year experience leadership team, current students, student organization leaders and more.
Choose the Session that Works Best for You
Stay Connected with LeBow